IP paging systems are public address systems that connect and are controlled via your IP network, instead of requiring one-use hardwired connections like analog paging systems.
What are the benefits of IP paging systems?
Simplified infrastructure. Because they connect via common Ethernet cables, you don't need to worry about running separate wires. Your system is thus much more scalable. Additionally, you can use the same IP network for connecting computers, VoIP phones, IP paging speakers — simple.
Centralized management. All the speakers, amps, clocks and other devices on an IP paging system are controlled via a browser or application on a computer, which means the admin can control it all with granular detail, including zone paging, from a single location — even a remote location.
Expansive feature sets. When you choose IP paging, you choose a system that offers more than an analog system. Depending on the system, you will be able to dynamically change zones, prioritize multiple Multicast broadcasts, enable security codes for protection and much more.
Always accurate time. The system automatically sets the time using the Network Time Protocol (NTP), which means you will never have to worry about Daylight Savings Time or keeping the time up to date. Your schedule will always remain accurate — stress free.
These are only a few of the features that are making organizations switch to IP paging.

Viking IP Paging Solutions
Viking Electronics are pioneers in the IP paging arena. They produce ultra-reliable speakers, amplifiers and adapters for professional class public address. Let's take a look at some of their recent IP paging solutions.
Viking PA-IP Adapter/Amplifier
Viking PA-IP is a dedicated network interface for integrating analog speakers with your IP paging system or VoIP phone system, including cloud or on premise systems.
In other words, PA-IP acts as an IP gateway to extend the lifetime of existing analog paging infrastructure. Leverage analog speakers or paging amplifiers — and still get the IP advantages.
At the same time, PA-IP is a 6-watt Class D paging amplifier that can drive up to 6 analog speakers — perfect for a small paging system.
The auxiliary trigger input can be set for a loud ringer, night bell and so on. It also has a relay to drive a door strike, strobe light or similar external device.
It is SIP compliant, which means it works with a vast array of VoIP phone systems — flexible. Power the adapter using PoE.

Viking PA-250-IP 70-Volt Amplifier
Viking PA-250-IP is a rack mounted IP amplifier for 70V paging systems.
Why use a 70V paging system?
70-volt paging systems offer a few important advantages:
More speakers on a single wire run
Longer speaker wire runs
Smaller gauge speaker wire
Set each speaker's volume individually via power taps
A versatile solution for medium to large paging systems, PA-250-IP works for environments like schools, hospitals, retail stores, malls, factories, office buildings and similar.
Because it's an IP amplifier, all you need to do to connect it to your network is run a standard CAT5/6 Ethernet cable.
The amplifier can drive up to 250 speakers — that's right, two hundred fifty. And it supports Multicast paging.
Viking uses new amp technology for increased efficiency — 3x more efficient. Improved efficiency means more power for less energy, less heat dissipation, higher reliability and smaller footprint — 1U rack size.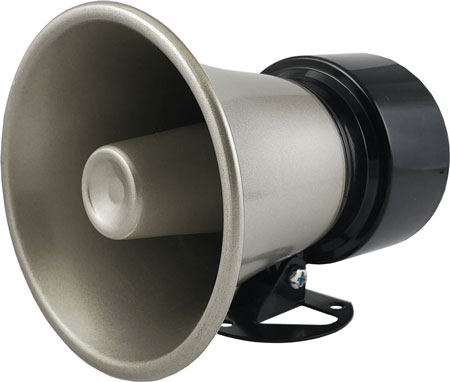 70V Paging Speakers
Viking engineers paging speakers for use in a 70-volt paging system.
Viking 25AE-70V is a 70-volt horn speaker for loud, directional audio in large indoor or outdoor spaces like warehouses, factories or stadiums.
Horn speakers are more powerful than typical paging speakers, projecting sound farther, which is why they're so useful for outdoor installations.
Using a directional horn speaker is also important if the space has aisles, like a warehouse, because you can direct the sound down the aisle.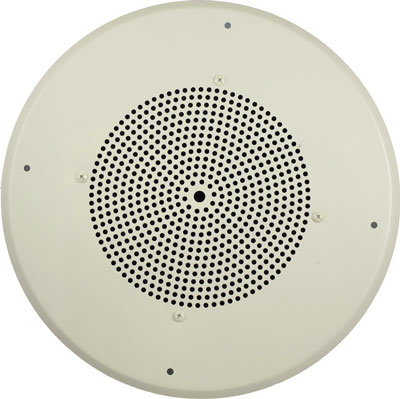 Viking 30AE-70V is a 70-volt paging speaker for indoor installation in ceilings. The 8-inch provides general cover, perfect for use in classrooms, hospital rooms or offices or for background music in restaurants.
The five power taps let you set the volume of the speaker — with a maximum power of 10W. The durable metal grille protects the speaker.
Related Blogs