Voicemail to email is a VoIP phone system feature, not a feature of Fanvil Phones — or any VoIP phone, for that matter.
That said, a Fanvil phone can be connected to an IP phone system that supports voicemail to email. Voicemail to email is now a common feature on most VoIP phone systems.
In general, when it comes to voicemail on IP phones, it's not the phone that is storing voicemail messages or emailing voicemails via an audio file (usually .wav) to an email address. The phone simply provides a means for you to access your voicemail which is stored within the phone system.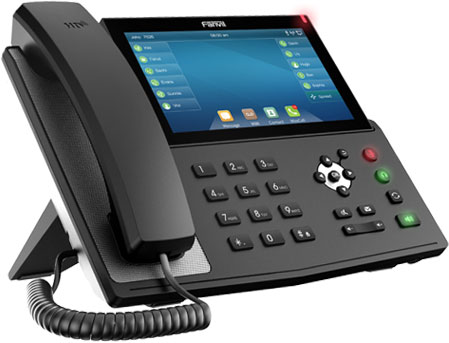 Voicemail to Email On Fanvil Phones
So, when you hit the voicemail button on your phone because your message indicator light is blinking, your phone is retrieving the voicemail from the phone system. It like how movies are retrieved from Netflix and other streaming services — from a server, not locally.
When it is mentioned that a VoIP phone supports voicemail, it really just means you can use the phone to easily access voicemail messages that are stored on the phone system by pressing a voicemail button (hard key or softkey) on the phone instead of having to dial your voicemail box number.
If you have a Fanvil phone and want to setup voicemail to email, you'll need to set this up for the extension on the phone system, not the phone itself.