Ready for Android apps, video, voice, multimedia collaboration and more.
The usability of a tablet, the convenience of video conferencing, and the supreme call clarity and control of 6-line VoIP. Grandstream's new GXV3275 IP phone features an incredible feature-set, from the software to the hardware.
Rather than dealing with clunky buttons and a tiny display, the Grandstream GXV3275 offers a brand new solution for creating a user-friendly interface. By combining a seven-inch touchscreen with the popular Android mobile operating system, the phone gives users an intuitive means of accessing phone functions.
On top of the phone is an embedded camera for video and still images. Standards-based video codecs like H.264 let this phone operate like a high-quality, desktop video conferencing device. Options like auto-focus, HD 720p video and picture-in-picture provide amazing video clarity and multifunction productivity.
If you're a regular or frequent phone user, the Grandstream GXV3275 phone has you covered there too. SIP interoperability, six line appearances and wideband audio codecs provide compatibility with standards-based VoIP phone systems. Easily control incoming and outgoing callers through the variety of available SIP telephony functions.
Conversations through the handset, speakerphone, camera or any other input and output are very lifelike, as if the participants were in the same room.
Additional Inputs & Outputs
Bluetooth 4.0 + EDR
SD card slot
USB port
HDMI port
Network Connections
Dual gigabit Ethernet switch ports with PoE+
WiFi, 802.11 wireless n compliant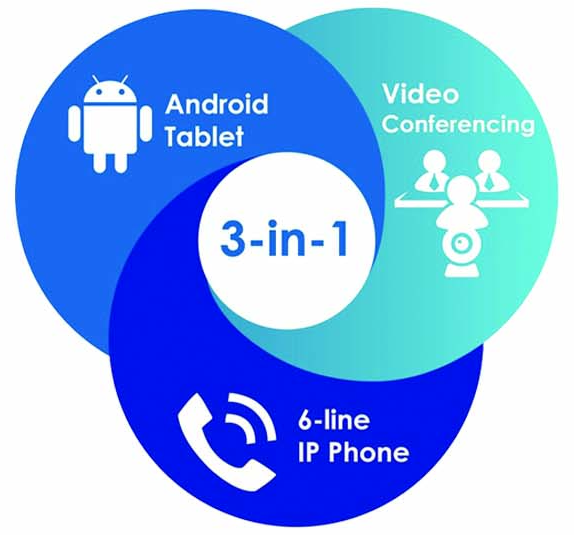 Google Android 4.2 Operating System
Not only does Android give the user a familiar interface, complete with a touchscreen and tablet-like layout. Android also gives this desk phone access to the Google Play Store.
Downloadable apps for the phone include Skype, Google Hangouts, Microsoft Lync and other unified communications platforms. Also open productivity apps like GoToMeeting and SalesForces1, social media apps like Facebook and Twitter, and media apps like YouTube and Pandora.
Check the weather, view your calendar, set the alarm clock, and so much more.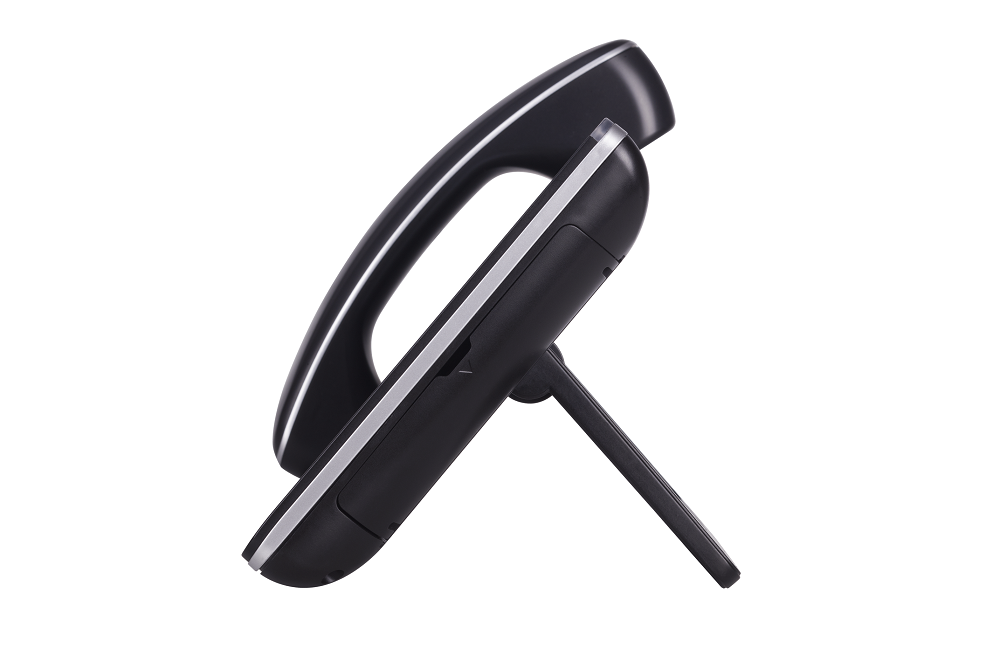 Several Interfaces for Peripherals
Bluetooth lets the Grandstream GXV3275 communicate with your mobile device. Instantly transfer calls from your smartphone or tablet to the VoIP phone. Also sync your contacts and import files.
For devices without Bluetooth, the USB port and SD card slot provides another way of syncing information. Import and export files, including ring tones, photos, videos and multimedia. These interfaces make it easier to personalize the phone, share content with conference participants or connect accessories.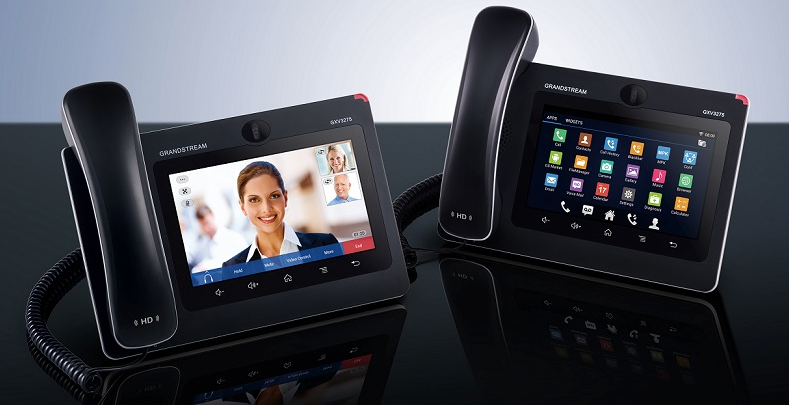 Phone System and Surveillance Integration
Provision the Grandstream GXV3275 phone within minutes by connecting it to your existing Grandstream UCM6100 series PBX. Remotely manage and set up the phone. The UCM6100 series also gives the phone functions like one-touch call recording, CDR, voicemail-to-email forwarding, phone book access and more.
Have a video intercom or IP surveillance system? Pair the phone with your cameras, alarms and existing security system. For example, the GXV3275 can be triggered to start a video call when a motion sensor is tripped, or it can answer calls from your front door.
---
The state-of-the-art features don't end here. All of the hardware and software within the Grandstream GXV3275 are intricately woven together, giving the phone an amazing feature-set not seen on any other phone (desk phone or mobile phone). This VoIP and video phone is future-proof, multifunctional and high quality—and with all of that, it's still incredibly affordable.