Axis recently announced the seventh generation of their in-house designed ARTPEC (Axis Real Time Picture Encoder) chip.
By using their own design rather than an off-the-rack design, Axis is able to focus the workings of the chip on what an IP camera needs to produce the best video evidence: sharper images, top-class compression, video enhancing features, professional security, and on-board analytics.
With ARTPEC-7, they've taken a significant step forward.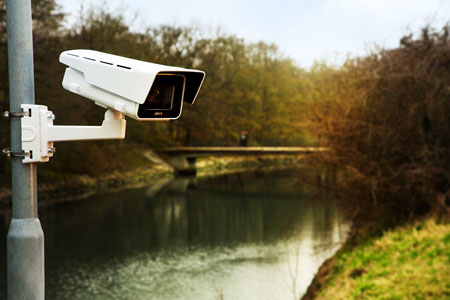 Axis ARTPEC-7 Chip
We're going to cover 4 features that are made possible or are improved by the new Axis ARTPEC-7 Chip:
New Security Features
Lightfinder 2.0
Improved Forensic WDR
H.265 (HEVC) Video Compression
New Security Features
Perhaps the most important improvement provided by ARTPEC is a series of native security features, including signed firmware and secure boot.
Signed firmware ensures that only authorized firmware can be installed in the camera. How does it work? The firmware has both a private and a public cryptographic key. When you start the upgrade process, the system runs algorithms to ensure the keys are valid. This process guarantees the security of your camera system.
To further ensure that the firmware is authorized, Axis has implemented secure boot, which makes sure that every level of firmware is valid. It works by verifying one level at a time with each verified level being the basis of verifying the next. What secure boot means is that you'll know that the camera is 100% clean of malware that might hijack system processes or harm your camera.
Lightfinder 2.0
One of the big problems with low-light photography is that colors get drained from the picture. (This happens with human eyesight, too: think about how much harder it is to tell colors in the dark.) Proper color can be a vital detail in video evidence: a green sweater, a blue baseball cap, a red truck.
Axis Lightfinder was a revolutionary set of technologies that greatly improved color accuracy in extreme low-light conditions. It is, in fact, better than the human eye.
With the new chip, Axis has debuted Lightfinder 2.0. The cameras are now even more sensitive to light, meaning you get color video in less light. The colors are more lifelike. And, if it suits the deployment, you can even customize the color tuning to suit your precise purposes.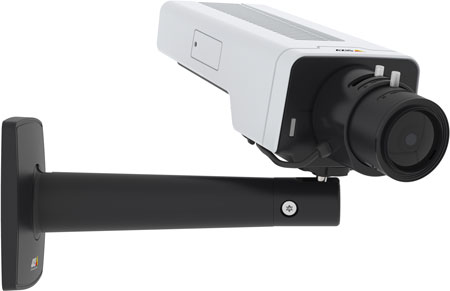 Improved Forensic WDR
High-contrast lighting is the bane of photographers. One section will be well-lit while the other section will either be under- or overexposed. For security cameras, high-contrast lighting can be a serious problem. Think windows, doorways, tunnels, sidewalks with awnings, and similar situations.
In real time, Axis Forensic WDR uses technology to deal with this problem.
It uses a number of exposure levels to get proper exposure for all parts of the scene. It then uses algorithms to determine which sections to keep, while enhancing contrast and reducing noise. The end result is your video captures much more detail in areas that would previously have been under- or overexposed.
With the new chip, Forensic WDR is even more powerful. It enhances detail in both backlit and high-contrast scenes. It also improves the camera's ability to deal with moving objects like cars or walkers.
H.265 (HEVC) Video Compression
H.265 (HEVC) is the new industry standard for video compression. (H.265 is also known as HEVC, High Efficiency Video Coding.)
HD security video can be very burdensome on your bandwidth and storage, but you also want the HD video quality for the detail. It offers up to 50% better data compression compared with the H.264 video codec, which is why the industry is moving towards using it.
But H.265 requires a lot of processing power. So the new chip brings Axis's security video into line with where the industry is going while saving your business a lot on bandwidth and storage. (Make sure your recording solution supports it before trying to implement it.)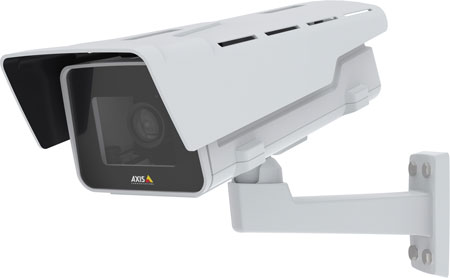 Axis P1375 and P1375-E IP Camera
One of the first Axis cameras to feature the ARTPEC-7 chip is the Axis P1375:
With P1375, you get all the improved features of the new chip as listed above: Lightfinder 2.0, improved Forensic WDR, advanced security, H.265 video compression, and more.
Axis P1375 is an affordable bullet camera that offers 1080p Full HD resolution for incredibly detailed video. It offers electronic image stabilization to reduce blur, particularly important for outdoor installations where wind can knock the camera about.
It comes with a host of features.
Barrel distortion correction ensures that objects near the edge of the picture frame are still depicted naturally
Built-in defogging technology gives you clear video even in hazy conditions
Shock detection and a tampering alarm provide physical security
Zipstream reduces the size of the video data to save on bandwidth and storage
Corridor Format flips the video to a vertical orientation to better handle narrow scenes like aisles or hallways
It comes with a varifocal lens that can be manually adjusted for optimal zoom level. The lens has a very wide f/1.2 aperture, which enables bright video in low light, even before taking into account Lightfinder 2.0. The CS lens can be interchanged for other CS or i-CS lenses to suit the scenario.
P1375-E is designed for outdoor installation. It has all the features listed above. In addition, it has an extended operating temperature range of -40°F to 140°F and a rugged build that is IP66/67 and IK10 rated. It comes with support for an infrared illumination module (not included) for video in pitch-black conditions.