When you need first-class security, facial recognition is where it's at.
Panasonic uses deep learning technology to provide a class-leading video surveillance system: FacePRO.
This advanced facial recognition system provides businesses with a solution for identifying faces, triggering events automatically, and more.
The system's deep learning-based algorithms include machine learning adaptations and advanced calculations for reducing errors.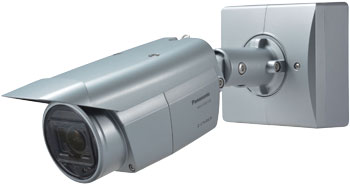 Panasonic IP Camera Face Recognition
FacePRO uses video feeds from Panasonic IP security cameras.
Because it is an integrated hardware-software system, Panasonic is able to make improvements that other systems can't.
For example, the system optimizes the video feed using Panasonic's Intelligent Auto (iA) and Best Shot technologies.
iA automatically adjusts settings to match light levels, movement levels, etc. This guarantees best picture quality with no extra work on your end.
Best Shot determines, well, the best shot, the one that most clearly shows the subject's face. It sends that shot to the server, greatly reducing network and storage load compared with similar systems.
The two technologies work in tandem to reduce costs and improve security.
Registered & Unregistered Faces
FacePRO lets you have a list of 10,000 faces that the system can identify. With additional licenses, you can expand that list to 30,000 faces. (You can batch register faces to save time.)
It can identify a registered face from a list of 30,000 in just one second!
The system stores faces in an easily searchable registry, matching new face images to existing ones, seeing faces in chronological order, searching by date, and more.
You can setup the system to trigger an event when a registered face is detected, like sending a notification or producing an alarm. Security is improved without you lifting a finger.
FacePRO can also detect unregistered faces, so you can setup alarms when, for example, a suspicious person enters the premises.
Because it can identify people so well, it can also give you statistics about age and gender, so you have fine-grained detail about who is on your property.

Angles & Occlusions
The system can identify faces even at angles:
±45° left/right
±30° up/down
What do those numbers mean?
They means it can identify faces in three-quarters view or if the camera is positioned above where people walk.
FacePRO also works with partial occlusions, that is, when facial features are partially hidden, as with sunglasses or face masks.
The deep learning technology lets the system even identify faces accurately when people age. If someone is 10 years older than the stored image, no worries! FacePRO can handle it.
FacePRO Software
The system is software-based and runs on Windows servers. The base FacePRO software supports up to 4 cameras.
With additional licenses, up to 20 cameras can be connected to a single FacePRO server. Up to 100 servers can be used in a single system (10 primary and 90 secondary), so a single system can support 2,000 cameras.