When shopping for VoIP phones, you can be confronted with a lot of obscure technical words and acronyms. One of the most common acronyms you encounter is SIP, as in "SIP phone" or "SIP calling."
What does SIP mean? What is a SIP phone? How is a SIP phone different from a VoIP phone? Can I use SIP phones with Microsoft Teams?
We're going to answer all these questions and more in this blog — using non-technical language.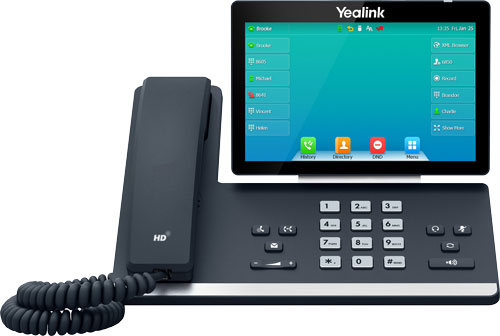 SIP Phone Meaning
A SIP phone is a VoIP phone that supports the SIP protocol. VoIP, which stands for "Voice Over Internet Protocol," is a general term for a phone system that uses Internet technology, instead of traditional telephone wires, exchanges and so on. But what does SIP mean?
SIP Definition
SIP stands for "Session Initiation Protocol." It's an open standard, not owned by any telecommunications company. This means that you can use, for example, a Poly SIP phone on a Grandstream IP PBX. SIP devices are interoperable.
SIP is an open standard for identifying endpoints that want to be part of a VoIP call, starting and ending VoIP calls, adding endpoints to a VoIP conference call and so on.
Here's what SIP does:
Imagine two people who want to talk to each other, but they can't talk to each other without an introduction. They have a mutual friend who can introduce the two people. After the friend introduces them, the two people can talk with each other.
SIP is the language that the friend uses to introduce the people to each other. It's the language that initiates a session of conversation.
And it works for more than VoIP calls. It also works for text messaging, video conferencing, audio conferencing, intercoms, paging and more.
We're not going to get into the technical details of what a SIP connection is. Just know that it is well-established, well-supported and very widely used for business telephony.

SIP Servers
For a SIP phone system to work, you need something to run it — the device that joins the endpoints together. In the story above, the two people were endpoints. But who was the friend?
This device is called a SIP server or SIP proxy. A SIP server connects all the SIP endpoints in a network.
It can be run on a device that you control, like an IP PBX, or a service that you subscribe to, which is called a bunch of things: cloud phone service, hosted VoIP service, UCaaS (Unified Communications as a Service), business phone service and so on.
You can have a SIP phone system that securely incorporates remote workers, so they can use SIP phones at home.
The important thing to remember is that you can't just connect a SIP phone to your residential phone service and expect the phone to work. You need to connect it to a SIP phone system.
If you want help finding the best hosted VoIP service for your business, we offer unbiased VoIP phone service recommendations based on your company's needs.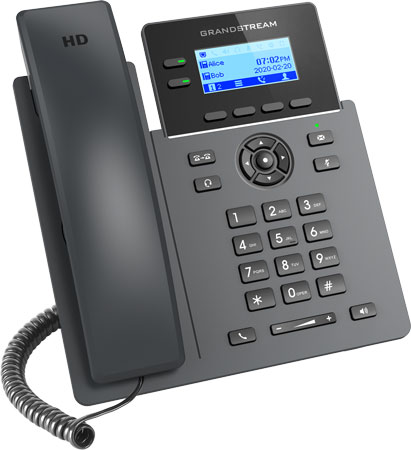 SIP Phone vs VoIP Phone
What is the difference between a SIP phone and a VoIP phone?
A VoIP phone is any phone that transmits phone calls using VoIP technology. SIP is a specific type of VoIP technology. SIP phones are a sub-category in the general category of VoIP phones.
If you want advice on what VoIP phone to buy, see our blog How to Choose VoIP Phones for Your Business >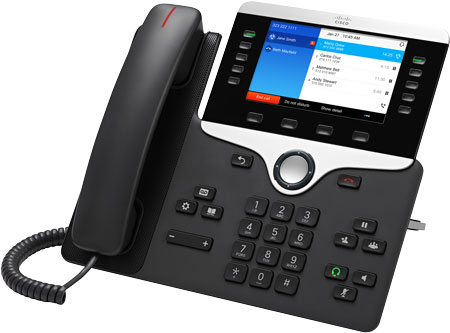 Other VoIP Protocols
SIP isn't the only VoIP protocol out there. There are other open and proprietary VoIP protocols.
H.323 is an open VoIP protocol that is still in common use, particularly with video conferencing. On a technical level, H.323 uses binary code, as compared with SIP, which uses human readable text. This makes SIP easier to use, which is why (among other reasons) SIP is increasingly more popular than H.323. MGCP (H.248) is an older VoIP protocol that is similar to SIP but isn't used much anymore.
WebRTC is an increasingly popular open-source browser-based technology for real-time communications — the "RTC" part of WebRTC — that has been integrated with HTML5. It can be used for video conferencing, voice calls and more within your web browser. You can use SIP within a WebRTC application — they're more complementary technologies than competing ones.
Certain companies — notably Cisco and Avaya — have developed proprietary VoIP systems, which means to get all the features of the phone system, you have to use their phones with their systems.
However, Cisco also offers open SIP phones, which they label as "multiplatform phone firmware" or "3PCC" (third-party call control). If you want a Cisco phone for a SIP phone system, look for Cisco VoIP phones with 3PCC in the product code.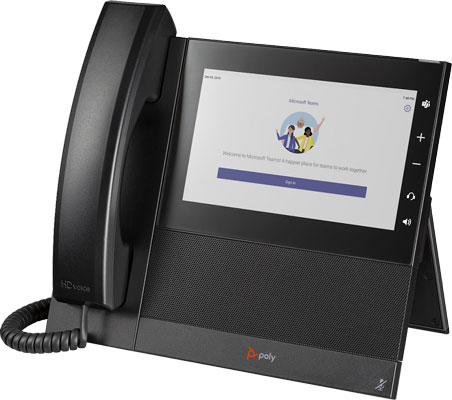 Does Microsoft Teams support SIP calling?
Microsoft recently announced that Microsoft Teams will soon support "core calling features on SIP phones." Support should be available in the first half of 2021.
As of this moment (December 2020), Microsoft Teams does not directly support SIP phones. For now, if you want to use a phone with Teams, look for Microsoft Teams certified phones, such as the Poly CCX 400 Microsoft Teams Phone or Yealink MP56 Microsoft Teams Phone. To connect an open SIP phone, you must use a Teams compatible session border controller.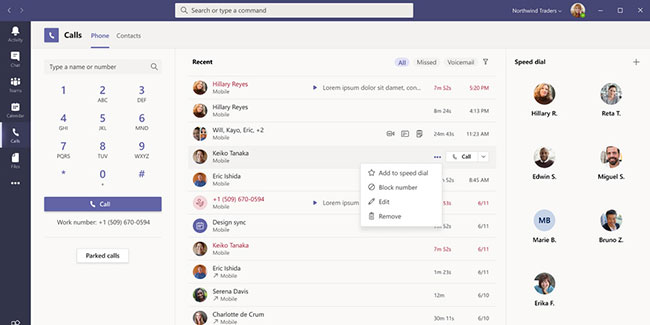 What are SIP softphones?
There are many on-premise IP PBXs, business phone services, and hosted VoIP platforms that offer SIP softphones.
A softphone is a software application that acts as a phone. Using the softphone, you control all the features you expect of a desk phone — dial, answer and end calls, mute mic, caller ID and so on — from a computer or smartphone app.
Younger workers, who may be less familiar with desk phones, often appreciate having a softphone option.
For more on this topic, see our blog Do I Need a VoIP Desk Phone? >
We hope that is a clear explanation of what a SIP phone is and what it means for you!
Related Blogs