Poly has announced that they will be discontinuing their CS500 series headsets, which will be replaced by the new Savi 7200 Office Series. Turn down the noise and turn up productivity as this series is for those looking for a simple to set up, easy to use wireless headset for desk phones.
Here's a chart showing the replacements: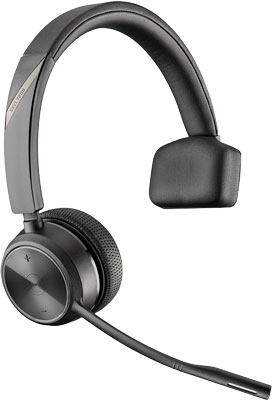 Compatibility
The ever-popular CS500 has had a good run and its successor the Savi 7200 is being released with a few upgrades. Like CS500, Savi 7200 headsets are compatible with over 800 analog and IP desk phones, making it a great addition to most phones letting you achieve hands free communication.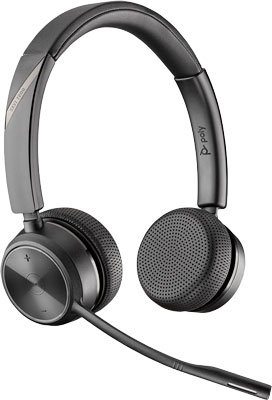 Design
The new Savi 7200 Office Series is a crowd pleaser as it comes in both mono and stereo options, allowing everyone in the office to choose their style. With easily adjustable universal headband, everyone in the office will experience a new standard of comfort.
The Savi 7200 also offers attachments such as EHS (Electronic Hook Switch) cables or handset lifters to remotely answer and end calls with compatible phones.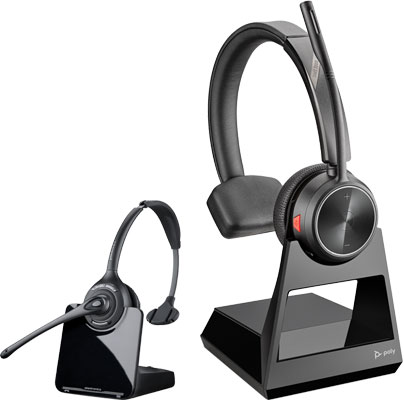 Freedom to Move
With new 64-bit encryption DECT security, you can trust that your calls are taking place under a secure connection. This DECT technology also allows the user of the Savi 7200 to move freely in the office by supporting a wireless range of up to 400 feet from the base. It keeps providing that excellent audio quality for you and your customer with the latest in audio and noise canceling technologies.
CS500 vs Savi 7200 Office
The Savi 7200 offers the same versatility when it comes to compatibility with over 800 analog and VoIP phones. Poly has redesigned the headset with added cushioning to the ear pads to make it more comfortable and a more stylish headband for the modern worker. As the CS500 gets phased out, the Savi 7200 offers some great new features to enhance your office productivity.
Related Blogs