Updated March 29, 2021
Yealink has made a habit of being on the cutting-edge of new communications technologies.
Whether that's offering a deep selection of Microsoft Teams compatible phones and video conferencing systems or providing extensive feature-sets on open standard devices, Yealink has the answer.
If you want incredible background noise reduction to make your phone conversations crystal-clear, look to Yealink Acoustic Shield.
Acoustic Shield is perfect for the open office, where noise from conversations is an ever present problem.
But what is Acoustic Shield?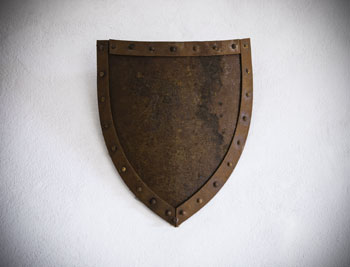 Yealink Acoustic Shield
Yealink Acoustic Shield is an innovative technology that greatly reduces background noise.
Here's how it works.
The microphones of the phone's handset pick up sound, both the speaker and the background noise.
The phone then intelligently processes out more distant noise. In essence, it sets a virtual perimeter around the conversation, as if it's taking place in a separate room.
The name of the technology describes the effect: Acoustic Shield.
Acoustic Shield Settings
The admin can configure Acoustic Shield to determine if and how it operates:
Disabled
Enabled. Enables manual activation of Acoustic Shield by tapping Acoustic Shield softkey on phone during call
Auto. Automatically enables Acoustic Shield when call is initiated
The admin can also configure how strong Acoustic Shield acts from 1 to 3, 3 being the strongest.
When Acoustic Shield is set to 3, it will block out noise beyond 20cm (7.9"), which can be very useful for a desk phone in the open office.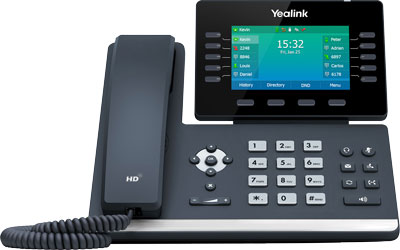 Yealink Phones That Support Yealink Acoustic Shield
If you want a phone that supports Acoustic Shield, look to the Yealink T5 Series and the Yealink T4U Series.
For example, Yealink T54W Wireless IP Phone. On top of Acoustic Shield, you get Optima HD audio technology for incredible sound quality.
T54W features built-in Wi-Fi for connecting to the VoIP system wirelessly. It also features native support for Bluetooth to use with wireless headsets.
The large color display is adjustable for ergonomics and to prevent glare.
Use the USB port for a plug-and-play USB headset, call recording, or adding an EXP50 expansion module.
Yealink Headsets That Support Yealink Acoustic Shield
The wireless Yealink WH6X series headsets which include the WH62, WH63, WH66, and WH67 all have Acoustic Shield. Learn more about the WH6X series headsets in our blog: Meet The Yealink WH6X Wireless Headsets >
Related Blogs