Darwin-approved headsets for business and entertainment.
The Jabra Evolve series is making headlines all over the web. The workplace is changing, but headsets have not kept up with the modern worker. Jabra Evolve headsets combine the best of a professional and entertainment technology into one new-age device.
Premium noise cancellation technology and USB connectors come standard with the Jabra Evolve headsets. The Evolve 40 and 80 models have 3.5mm connectors with USB adapters, while the Evolve 65 is a Bluetooth headset with an included USB dongle.
Here's how the series looks:
Jabra Evolve 80
The Jabra Evolve 80 headset is receiving most of the press. Enlarged ear cups fully encapsulate the user's ears, while active noise cancellation blocks low frequency sounds. Active noise cancellation can be turned on or off, like shutting a door to keep out ambient distractions.
Unlike the other models in this series, the Evolve 80 is only available in stereo with dual earpieces. This headset is designed for individuals that want the best audio quality possible for VoIP calling or music.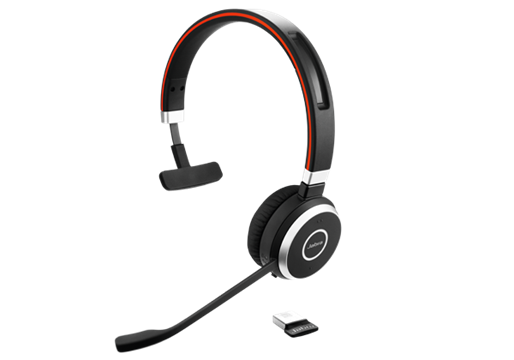 Jabra Evolve 65
For those that require a wireless solution, the Jabra Evolve 65 headset is your choice. This Bluetooth headset is ready for mobile devices and computers. An included USB dongle gives any compatible device a Bluetooth connection to headset. Plug the dongle into an available USB port on your computer, for example.
Dual connectivity enables the headset to connect to the USB dongle and any other Bluetooth device at the same time. Pick up calls from your softphone or cell phone without any hassle.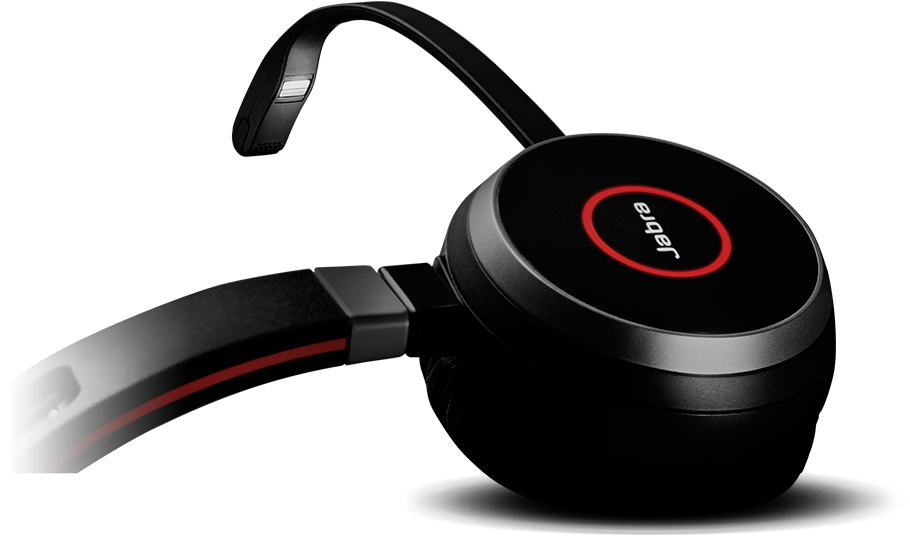 Jabra Evolve 40
Like the Jabra Evolve 80, the Jabra Evolve 40 is a wired headset. Both headsets have 3.5mm connectors and USB adapters. Plug them into a USB port or 3.5mm jack, ideal for VoIP or media playback.
All three headsets described so far (40, 65 and 80) have busy lights that can be turned on or off. Politely tell others that you're engaged in a phone call before they walk in and try striking up a conversation.
The microphones on these three headsets can be integrated into the headband. Hide the microphone or keep it out of the way when you're trying to enjoy music or other audio coming through the speaker(s).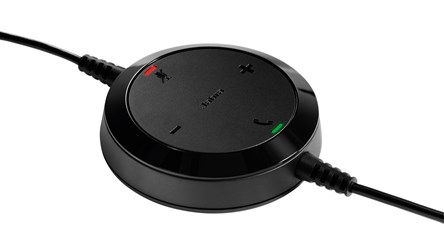 Jabra Evolve 20 & 30
The Jabra Evolve 20 and 30 headsets are very similar. The major difference comes from the Jabra Evolve 30 headset's leatherette ear cushions, which are decidedly more comfortable than the Jabra Evolve 20 headset's foam ear cushions.
Both headsets have inline controls for microphone mute, call volume, and call answer and end. These controls are available on the Jabra Evolve 60 and 80's USB adapter.
The cords on the Jabra Evolve 20 and 30 have USB connectors for immediately plugging into a PC or computer. Ready for UC and VoIP communications.

Microsoft Lync
All models in the Jabra Evolve series are available in two versions. One version is designed for UC and the other is optimized for Microsoft Lync. The Jabra Evolve headsets certified by Microsoft can easily plug-and-play with your existing Microsoft Lync environment. They are built to take full advantage of all that Lync has to offer.
---
Jabra is a globally recognized producer of professional-quality headsets for call centers, offices and enterprises. The Evolve series combines their award-winning business and consumer technology lines into one headset, ready for today's always-on-the-go workforce.