Many, though certainly not all, desktop VoIP phones have handsets that are compatible with hearing aids. In this blog, we cover what hearing aid compatibility means for VoIP phones and how to know if your VoIP phone is hearing aid compatible.
Accessibility is one of the most important areas of development in business communications technology. There are many possible areas for improvement when it comes to accessibility. Some companies are making real strides in this area, like we covered in our blog: Poly Edge E VoIP phones offer extensive accessibility features.
Hearing aid compatibility (HAC) helps hearing-challenged individuals.
When using a non-compatible phone, a person with a hearing aid will often hear a lot of loud static. An HAC phone, however, is compatible with the small copper coil (known as a telecoil or T-coil) that is in many hearing aids. Note that what we say in this blog applies only to hearing aids that have telecoils in them. This information applies equally to hearing aids and cochlear implants.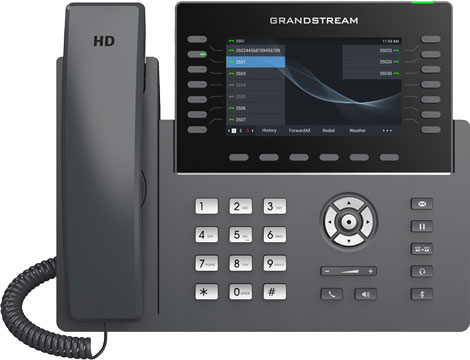 What does "hearing aid compatible VoIP phone" mean?
First off, it's not the VoIP phone that's hearing aid compatible: it's the handset or headset. Since a VoIP phone comes with a handset, we're only covering HAC handsets in this blog. There are, however, many hearing aid compatible headsets.
A hearing aid compatible VoIP phone is one that comes with a hearing aid compatible handset. An HAC handset sends sound signals directly to a hearing aid with a telecoil. Telecoils are designed to wirelessly communicate with telephones (or loop systems) via an electromagnetic signal.
A hearing aid usually works by picking up sound, amplifying it, then playing that amplified sound into the ear of the listener. An HAC handset, however, bypasses the first two steps. It sends the signal as an electromagnetic signal (not sound) to the hearing aid, which then plays the sound.
The result is, most of the time, a much cleaner sound signal for the listener.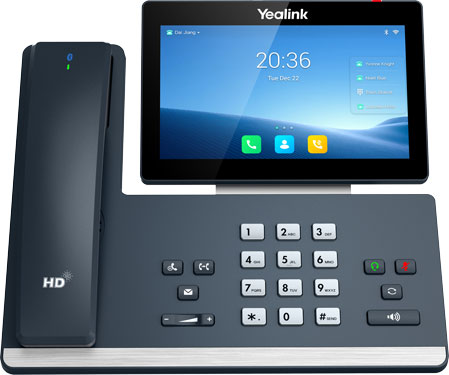 What are the regulations for hearing aid compatible (HAC) VoIP phones?
For a phone to be listed as hearing aid compatible, it must meet certain FCC rules, which are listed here: Hearing Aid Compatibility (HAC) (external link). The regulations are different for wired and wireless phones.
These rules stipulate two things for wired phones. The phone must:
Make a strong enough magnetic field that a user can couple to it a hearing aid with a telecoil
Offer the user a sufficient range of volume for comfortable listening
If the phone can be set to a high volume, the phone must automatically reset to a lower volume every time that the phone is hung up.
As of February 28, 2020, all wireline phones made in the USA or imported for use in the USA must meet these rules. Wireless phones are different: as of today, 85% of a manufacturer's or service provider's models must be hearing aid compatible, if they produce or offer six or more models.
The FCC uses the term "wireline" to expand the idea of a traditional "landline" phone to also include phones that use copper or fiber optic cables. It covers, in other words, both traditional phones and VoIP phones.
How do you know if a VoIP phone is hearing aid compatible?
To comply with FCC regulations, all wireline telephones that are hearing aid compatible must be labelled "HAC". You'll probably see this on the bottom of the phone.
Most of the time, if a VoIP phone is hearing aid compatible, this fact will be mentioned in the phone's datasheet, which you can find on the product page on our website. Usually, this is listed as "Hearing aid compatible (HAC) handset" or something close to it.
Because it has only been required for the last two-and-a-half years (as of the original publication of the blog), many VoIP phones in use today might not have hearing aid compatible handsets. If you're having trouble with your current phone, it might be worth it to upgrade to a hearing aid compatible VoIP phone.
Still have questions? Get in touch! Our experts are waiting to help you.
Related Blogs