The vast majority of businesses in the USA are small businesses. According the US Census Bureau, over 99% of US businesses have fewer than 250 employees.
Small businesses have specific requirements when it comes to their communications infrastructure. One of the best options for giving your business a secure, professional experience is a VoIP Phone System.
A good VoIP phone system not only provides a full-featured telephony control system, giving you all the features you need like caller ID, voicemail, call park/pickup and more. It can also incorporate unified communications applications like video conferencing, presence, digital whiteboarding and more. You can integrate multiple types of endpoints into the same system, like intercoms, paging and access control. You can also integrate your VoIP phone system with your CRM platform like Salesforce or SugarCRM. For a small business, however, costs are always a concern.
How do you balance all these elements? What are the best VoIP phone system for small businesses today?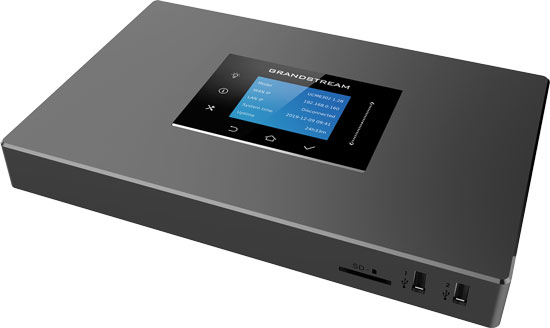 Best Small Businesses VoIP Phone Systems In 2022
Check out our video on the best small business VoIP phone systems for 2022. We cover the features to look for and give expert recommendations for the Top 3 Small Business VoIP Phone Systems.
If you want to go in-depth about VoIP phone systems, check out our clear, detailed VoIP Phone Systems Buyer's Guide.