Yes, the MP54 for Microsoft Teams can connect to a wireless network, but you'll need the Yealink WF50 Wi-Fi USB Dongle.
This USB dongle gives your MP54 dual-band Wi-Fi connectivity and an excellent transmission rate for high-quality VoIP telephony. It's a reliable solution for deployments where you may be working wirelessly because you can't have a physical connection or just looking to eliminate cords in open places.
If you're deploying the MP54 with the WF50 dongle, can't power the phone via PoE, so you'll likely need the optional power supply Yealink PS5V2000US.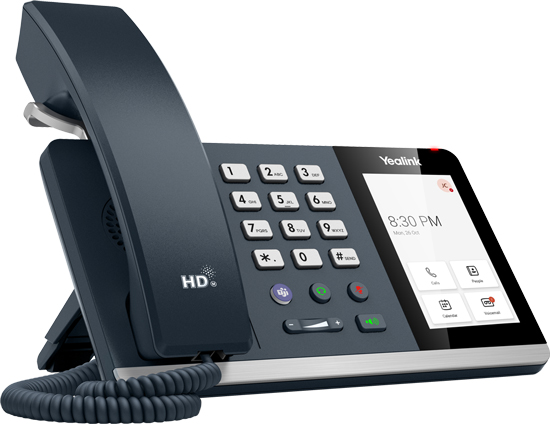 How to Connect WF50 to MP54
Insert WF50 into the MP54's USB port
The phone will prompt you: "Wi-Fi adapter has been added, scanning the available wireless network right now?"
Press OK
Select the available network(s)
Select the desired network and then press Connect
(Optional.) Enter its password in the Password field
Press OK. Once the connection completes successfully, the icon appears after the SSID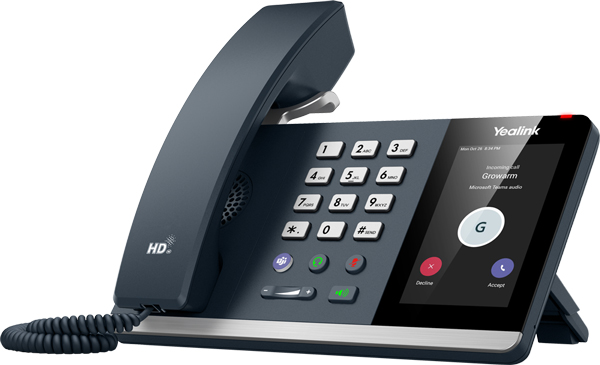 If you're looking for a phone that natively supports Wi-Fi connectivity and a Bluetooth headset, check out the Yealink MP56 Microsoft Teams IP Phone.
This Teams phone by Yealink has all the bells and whistles that the MP54 does, plus a 7-inch touchscreen and it runs Android 9.0. The MP54 also supports a Bluetooth headset via Yealink BT41 Bluetooth USB Dongle, although only has one USB port, giving you the choice of which dongle you want to use. If you want an easy-to-use Microsoft Teams phone, Yealink has brought some of the most user-friendly experiences to the market.
Shop all Yealink Microsoft Teams compatible devices here or give an expert at IP Phone Warehouse a call at 888.201.9056 to learn more about the Yealink portfolio.