Grandstream GDS3710 does not need to be connected to a VoIP phone system to work. Using the door phone in peering mode without an IP phone system, the GDS3710 can call an IP phone like the Grandstream GXV3370 using its IP address.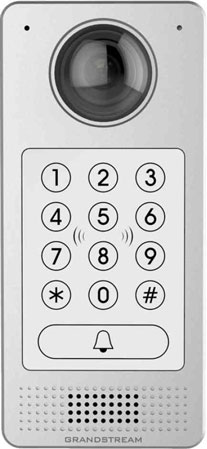 How to Enable Direct IP Calls on Grandstream GDS3710
When setting up the GDS3710 without connecting it to a phone system, you will need to make sure the feature "Enable Direct IP Call" is active, which can be done in the 3710's web GUI. Go to Account > Phone Settings, then click on Enable Direct IP Call.
For more information on using a GDS3710 without a VoIP phone system in peering mode, refer to the Grandstream GDS3710 User Manual [PDF].