Grandstream just announced the first models in their new IP paging and intercom line of GSC3500 Series paging speakers:
These SIP speakers provide incredible sound reproduction with progressive features including Wi-Fi and Bluetooth integration. They have a contemporary, stylish design that lets the speaker blend into the background for discreet voice and audio broadcasting.
Grandstream GSC3500 Series paging speakers work for many indoor applications, including:
Classrooms
Healthcare facilities
Retail stores
Warehouses
Office buildings
Let's take a closer look!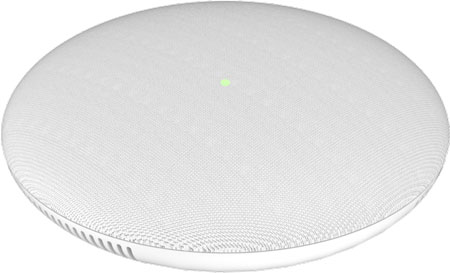 Grandstream GSC3505 & GSC3510 Features
Grandstream GSC3505 and Grandstream GSC3510 share an incredible foundation of first-class technology.
First off, the speakers have a high-fidelity 8W speaker that supports up to fullband audio. An HD acoustic chamber makes audio richer and fuller. Enhanced acoustic echo cancellation clarifies the sound. Increasing sound quality increases comprehension and reduces misunderstandings.
A standout feature is wireless connectivity.
Both GSC3505 and GSC3510 have built-in dual-band 802.11n Wi-Fi radios to connect the speaker to your Wi-Fi network.
On top of Wi-Fi, the speakers have Bluetooth 4.1+ EDR radios to enable Bluetooth devices like smartphones to connect to them. When you connect, the speaker can act as a one-way speaker.
Each speaker has a 2-pin multi-purpose input port, which can be used for various applications with an auxiliary device: powering the speaker, broadcasting voice prompts, call dialing or call recording, triggering light switches, and more.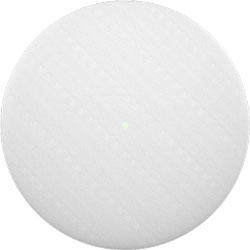 All of the features to this point are shared by both GSC3505 and GSC3510.
Grandstream GSC3510 adds two-way audio. You can call the speaker directly or configure the speaker to call a specific extension using an auxiliary device.
On top of the high-fidelity 8W speaker, GSC3510 uses a three-microphone array with a 13-foot pickup range to provide full-duplex audio communications.
These are network-connected paging speakers for integration with your IP network. They support the open SIP protocol. Each speaker can have 16 SIP accounts. They can also receive multicast pages.
To manage the speaker, you use a simple web-based graphical user interface .
Because Grandstream is a leader in the field of IP technology, they include enterprise-class networking features with the speakers:
PoE Class 3 or PoE+ Class 4 support
Layer 2 and Layer 3 QoS control
256-bit AES encrypted config file
TLS and SRTP security
802.1x authentication
HTTPS firmware upgrades
OpenVPN functionality
Opus audio codec support
IPv4 and IPv6 protocol support
The speakers measure about 8.5-inches in diameter and are less than 3-inches in height. They are intended for indoor installation on ceilings or walls using the included mounting kits. Grandstream includes an anti-theft screw for physical security.