We all have those days where we'd forget our head if it weren't attached to us. For days like these, Poly partnered with Tile to help us answer the question: "How can I find my lost Voyager headset?"
Poly introduced the Voyager 5200 for those of us who are always on the go. If you're someone who's always running around, the Voyager 5200 Series provides you with a comfortable fit and technology you need to experience cutting-edge quality no matter where you are. Whether you're on the bus, bustling about cities or on an Uber, the Voyager 5200 provides you with noise cancellation and an adaptive 20-band equalizer. WindSmart technology cuts out all the noise.
But what if you lose your headset in one of these places or it falls out of your pocket? Well, you can feel confident that your headset will not be parting with you with features such as:
Ringing your headset via the Tile app
Last known location via the Tile app
Community find via Tile's Global Consumer network notifications when someone comes within range of your headset
This isn't rocket science, friends. Poly and Tile teamed up to make setup easy through the Tile and Poly Hub apps. For more information on how to setup Hub, visit our blog: Plantronics Hub: Personalize Your Headset Experience >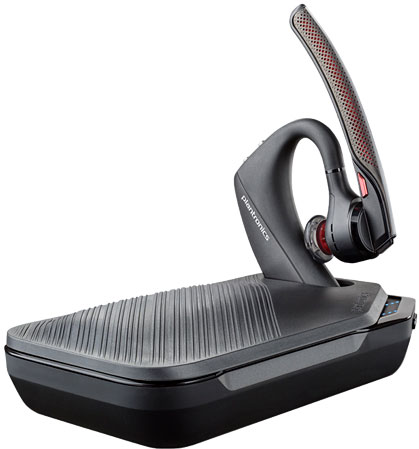 How do I activate Tile on my Voyager 5200 headset?
Make sure your Poly headset has the latest firmware by using the Poly Hub
Make sure your headset is on and charged
Download the Tile app
Create an account
In the app, tap the "+" sign and select Poly/Plantronics
Follow on-screen prompts
Wait until you see the message that the activation has completed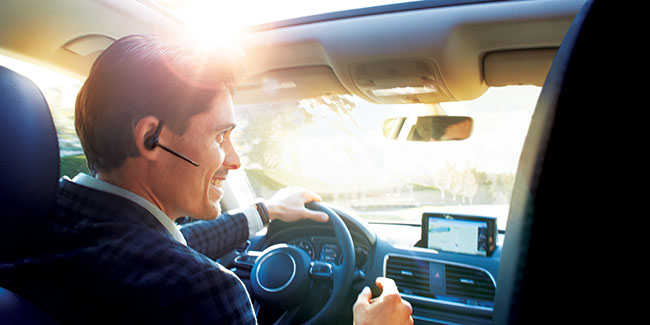 Does Tile work with any other devices from Poly?
Yes, you can find your Poly Voyager 4200 Series headset by following the steps above.
The future is here. If you're going to invest in a headset, you want to make sure you don't lose it. Poly continues to improve by bringing you peace of mind knowing you're getting the highest quality headset with innovative features and real consumer solutions in mind.
With Tile continuously improving, you can be sure that you'll always have the latest and greatest in "Find My" technology for the Poly Voyager Series and beyond.