You know how pairing a Bluetooth headset with your smartphone can be such a pain? It's no different when pairing one to your VoIP phone… or is it?
Poly Fast Pair solves this issue. With compatible Poly Headsets and Poly IP Phones, Fast Pair makes setting up your Bluetooth headset with your desk phone as simple as a single tap. (See the end of the blog for compatibility information.)
Instead of needing to dig around in Settings menus on the phone, your headset will just pair. Simple as that.
Let's take a look!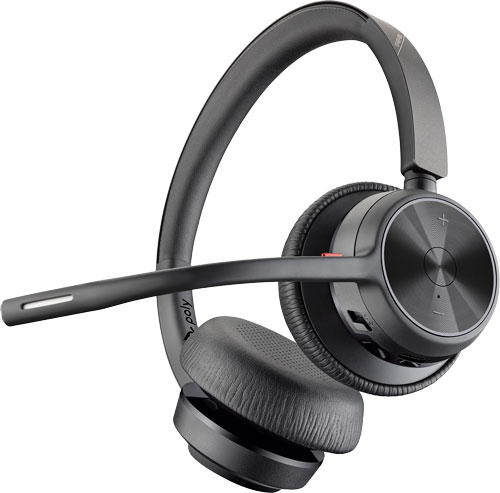 How does Poly Fast Pair work?
In essence, Poly Fast Pair is automatic Bluetooth pairing. The phone recognizes the headset and connects it via Bluetooth.
To activate Fast Pair, all you need to do is put the headset into Bluetooth pairing mode and hold it within roughly 3 feet of the phone.
On the phone's screen, there will be a pop-up saying that the headset is recognized. Tap or select Connect. Then tap or select Done.
And that's it!
Poly Fast Pair compatibility information
As of the publishing of this blog (August 2023), Poly Fast Pair is available for the following headsets:
Poly Voyager Focus 2 (firmware v787.4266 or later)
Poly Voyager 4320 (firmware v646.2725 or later)
Poly Voyager Free 60 (firmware v633.2691 or later)
As of the publishing of this blog (August 2023), Poly Fast Pair is available for the following phones (firmware v8.10):
Poly Edge E220
Poly Edge E320
Poly Edge E350
Poly Edge E450
Poly Edge E550