InformaCast is a class-leading platform for emergency and mass notification that works across platforms and devices.
It is used extensively in educational institutions: elementary schools, secondary schools, colleges, and universities. InformaCast also is used in healthcare, manufacturing, retail, and other environments that require ultra-reliable paging.
More than 7,000 organizations across more than 50 countries rely on InformaCast.
The primary advantage of InformaCast is any-to-any notification.
What do we mean by that? Let's take a deeper look at Singlewire InformaCast.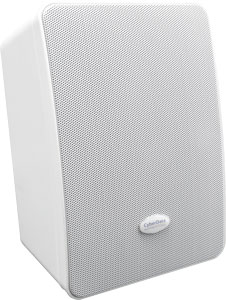 What Is InformaCast?
InformaCast is a software paging platform from Singlewire, straight out of Madison, Wisconsin. It combines the power of cloud-based connectivity and network-based scalability to provide a complete, integrated notification system.
InformaCast comes in three levels of service:
InformaCast Mobile — for mobile devices
InformaCast Advanced — for on-premise devices
InformaCast Fusion — for both on-premise and mobile devices
They also offer the free InformaCast Basic Paging level, which only works with Cisco IP phones.
Any-to-Any Notification
Where InformaCast goes far beyond most comparable systems is the depth of integration: any-to-any notification.
The following lists are not comprehensive but give you a taste of InformaCast's capabilities. Note that you need the appropriate service level to access certain features (e.g. mobile alerting).
How Do I Send Alerts with InformaCast?
You can manually trigger a message or alert from a huge range of sources:
Cisco IP phones
Mobile phones (using the InformaCast app)
Web console
Command Center (with InformaCast Fusion)
Microsoft Teams (using the InformaCast bot)
Panic buttons
You can also set up the InformaCast system to automatically trigger a message or alert from a huge range of sources:
IP security cameras
Physical security systems
Fire alarms
Weather sensors
Earthquake sensors
…and many more
The message or alert you send is customizable. You can send audio, text, video, email, and much more.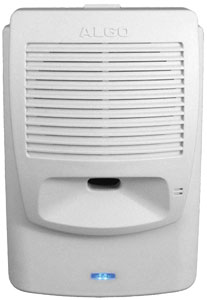 How Do I Receive an InformaCast Alert?
Who receives the message or alert? The answer is just as broad.
You can send a message or alert to on-premise devices, including:
IP phones
Computers
IP paging speakers
Analog paging speakers (with network adapters)
Digital signage
Emergency phones
Strobe lights
Physical security systems
You can send a message or alert via collaboration platforms , including Microsoft Teams, Cisco Webex Teams and Jabber, Twitter, and email.
Finally, you can send text, images, or audio to mobile devices using the InformaCast app for Android or iOS. You can also send SMS texts to any compatible phone, or call any phone number.
You can even send alerts to only people within a certain geographical area using the geolocation tool.
Real-Time Confirmation
So you've sent an alert. Did anybody receive the alert?
Singlewire InformaCast offers real-time confirmation, which lets users respond to options that you've defined.
You can see the responses as they come in, which lets you see that the notification was successful. You can see who has seen the alert, who has responded, and who hasn't seen the alert. And you get a full activity log for your records.
The result is increased security.
What's more, InformaCast offers automated escalation. You can set the system to notify a specific group of people. If a response is not received, you can set the system to automatically notify a larger group of people. Or you can manually escalate.
You can do all this via the InformaCast app or the web console.
InformaCast for Scheduling
Singlewire InformaCast is not simply for emergency notifications. It also works wonderfully for scheduling.
For example, if you want to schedule your school bells to ring at particular times, you can set it and forget it. You can schedule a whole year's worth of bells, changing the schedules for exam days, early release days, and so on.
You can always change the schedule at any point, even day-of.
InformaCast works for playing music over the PA system or broadcasting announcements, as well.
You do all this using the web console.

InformaCast Equipment
We offer an extensive selection of InformaCast-compatible equipment, including speakers, strobe lights, and amplifiers.
InformaCast is compatible with most Cisco IP Phones.
Here is a selection of InformaCast paging equipment. All of these are network-connected devices with PoE (Power Over Ethernet) support:
Algo Solutions
Algo 8180 Audio Alerter — loud ringer or paging speaker with adaptive volume feature for indoor installation in noisy environments
Algo 8186 Horn Speaker — weatherproof horn speaker with loud, directed sound reproduction and three-axis mounting bracket for outdoor installation
Algo 8188 Ceiling Speaker — ceiling-mounted paging speaker with wideband audio support for indoor installation
CyberData
CyberData 011504 Ceiling Speaker — discreet, ceiling-mounted paging speaker for indoor installation
CyberData 011505 Wall Speaker — compact, wall-mounted paging speaker with excellent sound dispersion for indoor installation
CyberData 011489 Strobe Light — multicolor strobe light that provides visual alerts and accessibility notifications for outdoor installation