Yeastar creates IP PBX ecosystems for small to midsize enterprises (SMEs) that provide elite communications control at eye-opening price-points.
The new Yeastar P-Series PBX System offers much more than professional VoIP telephony. With the P-Series, Yeastar has provided a complete VoIP ecosystem that includes unified communications applications and mobile integration for remote workers.
In this blog, we take a look at three key features that set the Yeastar P-Series PBX System apart:
Price to Performance Ratio
Mobile Integration
Streamlined User Interface
There are three models in the Yeastar P-Series PBX System for use with different size deployments.
For a full comparison between the models, check out our clear Yeastar IP PBX Comparison Charts >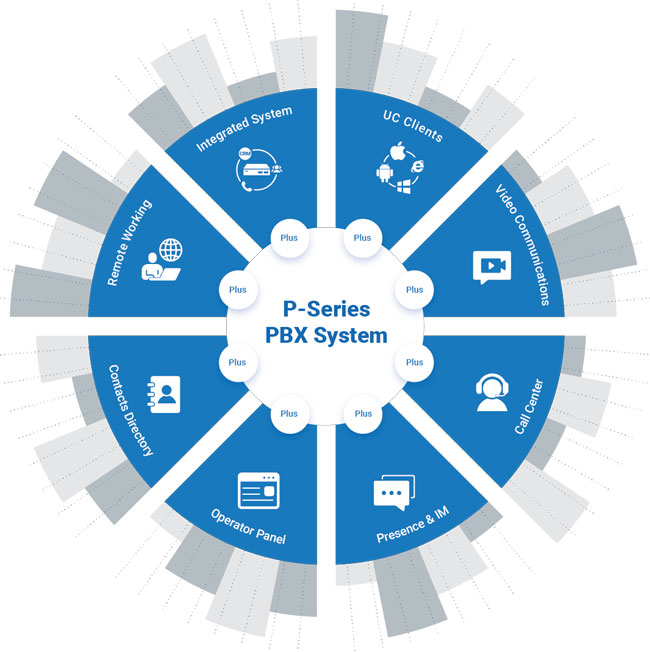 Price to Performance Ratio
Meet everyone's favorite piece of technology: a device that outperforms how much you spend on it — by a lot.
With the P-Series, Yeastar has adopted a "PBX Plus More" philosophy. What does that mean? The average business phone system in the P-Series's price bracket limits users to the basics. Not so here.
Yeastar includes enterprise class features, including:
Call Center Features
Video Conferencing
Web Video Calls
Conference Calls
Interactive Voice Response (IVR)
Automatic Call Distribution (ACD)
Call Recording
In addition, the P-Series PBX System gives you multi-dimensional analytics to monitor performance and enhance system efficiency. Because you get fine-grained detail, you can produce rich statistical reports, allowing you to act and improve, which can mean a better return on investment (ROI) over the long-term.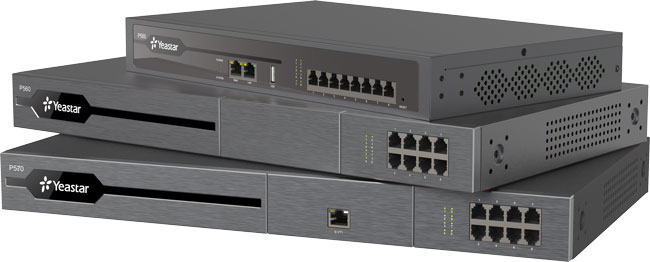 Mobile Integration
Yeastar has built the P-Series PBX System for use across all devices: Windows or macOS, Android or iOS. If you want to use it in a browser, they've built a web client for that as well.
Linkus UC Clients give you full functionality of an office extension across all the apps and there's only one number to call you on any device — simple. In addition, you can see the presence status of your coworkers or play your voicemails wherever you are.
What does this mean for your business?
In today's business world, remote workers are more common and more important than ever. Workers who travel need to stay connected with a professional system. And younger workers in particular greatly prefer using devices familiar to them.
For all these reasons, integration across devices is vital.
So the Yeastar P-Series PBX System gives you the granular control that is one of the key features of on-premise IP PBXs with the connectivity across devices that has been one of the main selling points of cloud phone systems.
Again: when it comes to price vs performance, the Yeastar P-Series stands out.
Wondering if an on-premise IP PBX is for you? Check out our blog: What Is the Difference Between an On-Premise and Virtual PBX?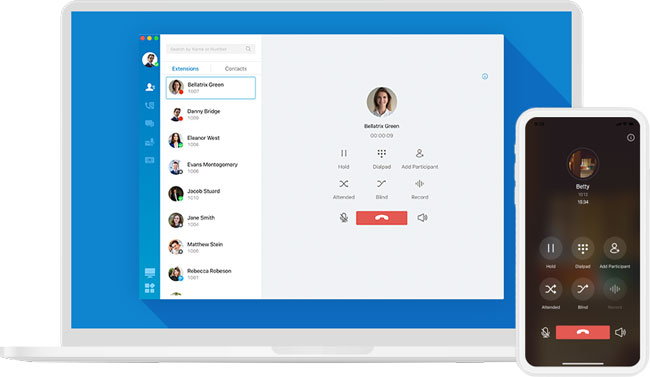 Streamlined User Interface
It's no secret that techies sometimes don't know how to make an interface that normal people can use.
Yeastar has listened and responded. Let's take a look at the Operator Panel.
The Operator Panel is an intuitive browser-based control center that gives both managers and call agents a real-time interface for handling calls. It is visually effective, which means more immediate comprehension — and reduced learning time.
For example, you can just drag and drop an incoming call to a specific extension, ring group or call queue — as simple as can be.
The intuitive nature of the phone system extends to the Linkus UC Clients mentioned earlier, which have clear, modern designs that have been optimized for the devices they're used on.
Today, Yeastar released a major update to the P-Series PBX System. To learn all about the new features — including video conferencing, WebRTC audio and more — Yeastar is hosting a live broadcast on Thursday, January 28 at 10:00 AM EST. Sign up for the event today!