Are you looking for an affordable VoIP phone to use with Google Voice by Google Workspace? Try Poly Edge B Series IP Phones.
Poly Edge B phones are compatible with Google Voice by Google Workspace, giving you another option on top of the Poly VVX x50 OBi Edition phones.
The Edge B phones provide a familiar desk phone with Poly's signature audio quality and smart business features. Acoustic Fence and HD Voice technology ensure rich, natural sound on your calls with a minimum of background distractions. Large, illuminated keys and a thoughtful, streamlined design make them easy to operate. They support a range of accessibility features like visual notifications and they're Energy Star rated, so they're good for the environment, too.
There are currently three models in the Edge B Series:
For all the details about the Poly Edge B Series, check out our blog: Poly Edge B Series brings pro-grade audio and style to entry-level VoIP phones.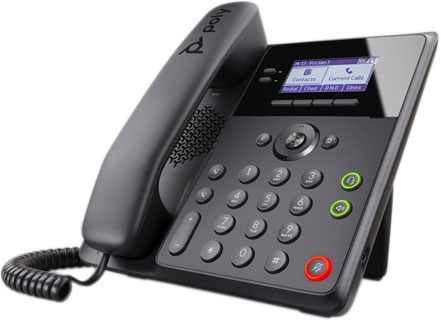 How to set up a Poly Edge B Series IP phone with Google Voice by Google Workspace
You can set up a Poly phone with Voice either individually or in a batch. Here's how to do it for one phone at a time:
In the Google Admin console, go to Apps > Google Workspace > Google Voice > Service management
Select Desk phones from the menu on the left
Select Add desk phone in the top right
Under Model, select the appropriate model from the dropdown menu
Under MAC address, enter the MAC address of the phone
To assign a specific user to the phone, enter their email address under User's email address and a name for the phone under Desk phone name
Note: You don't need to do this step now. You can assign a user later
Select Save
Select Close
The phone will reboot several times as it provisions
That's it! You've added a Poly Edge B Series phone to Google Voice by Google Workspace.
For complete instructions including batch provisioning and troubleshooting, check out these instructions from the Google Workspace Admin Help website: Set up Voice desk phones for your organization.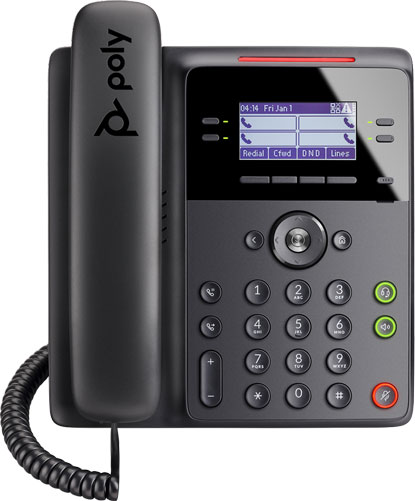 Final clarification…
To be honest, Google makes it a bit complicated to talk about their products, so we wanted to make sure you understand us fully.
In this blog, we were referring to "Google Voice by Google Workspace", the cloud phone service for business. We weren't referring to "Google Voice", the free phone number service for consumers and weren't making any claims about compatibility with the consumer service.
"Google Workspace" is a suite of business applications that includes Gmail, Calendar, Drive, Docs, Sheets and so on; it used to be called "G Suite". Voice is an add-on application and isn't included in the base Google Workspace suite.