Axis Communications, the original IP camera company, has a line of security cameras for pretty much any situation. One of these lines they call "onboard" cameras. What is an Axis onboard camera?
It's a security camera for use in vehicles like buses, trucks, trains, ships, airplanes, ambulances and so on. It's a surveillance camera that you install "onboard" a moving location, which is why you also see them referred to as "mobile" cameras. If you see "mobile" in the name of an IP camera on our website, it means the same thing as Axis's "onboard."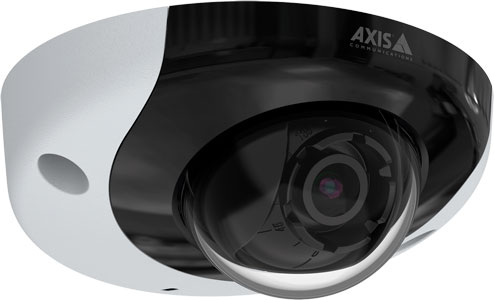 Axis onboard cameras
Let's take a look at how Axis approaches the problem of surveillance in mobile locations.
There are two primary lines of Axis onboard cameras: the P39 Series and the F Series. The P39 Series features unified cameras while the F Series features modular cameras.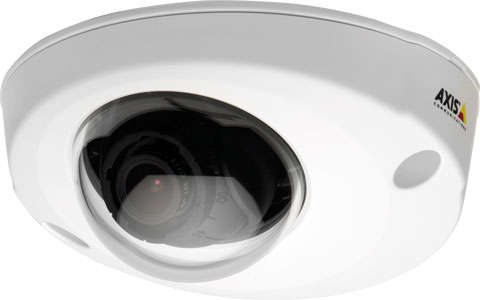 Axis P39 Series Onboard Cameras
P39 Series cameras are designed to be compact and rugged with features tailored to the problems of mobile security. The size of the camera is important: an onboard camera can't be very large. People will hit their heads or valuable cargo space will be lost.
The ruggedness is also important. They're protected against vibrations, impacts and vandalism, which are a constant threat as vehicles move. Axis P3935-LR, for example, comes with electronic image stabilization (EIS) to keep the picture clear. It has a metal casing and Torx security screws for physical security.
Wide dynamic range (WDR) technology lets the camera adapt to high-contrast lighting situations by reducing the effects of bright light or shadow, so you lose far less detail than with a typical camera. Axis P3925-R, for example, supports Forensic WDR, which is the most advanced WDR technology that Axis currently offers. This is extremely important in many mobile locations like buses or trains because of the constantly shifting light conditions.
Axis uses the cameras' advanced chipsets to enable advanced features like Traffic Light mode, which lets the camera distinguish between the colors of traffic lights better, a very useful feature.
With features like these, Axis P39 onboard cameras provide exceptional mobile video surveillance.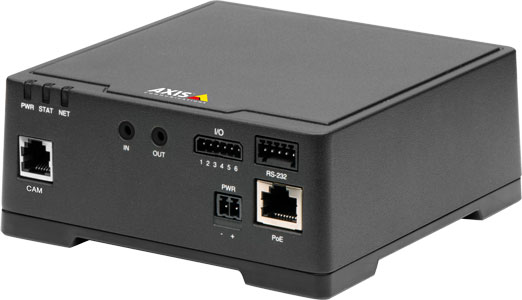 Axis F Series Onboard Cameras
The F Series consists of modular cameras. The cameras themselves have been divided into two components: the main unit and the sensor unit.
Think of a regular camera. Now imagine if you separate the body of the camera and the lens. The lens would be much smaller and easier to put in different places. At the same time, you could put the body somewhere safe and out of the sight. This is the idea behind the Axis F Series cameras.
Compared with a full security camera, the sensor unit is miniscule. That means it's ultra-discreet and can be installed anywhere without bothering passengers. You can then install the main unit wherever's safest and most convenient.
The main unit houses the brains of the camera. For example, Axis F41 is the main unit for one connected sensor unit. F41 supports 1080p Full HD video and WDR Forensic Capture, so you're not compromising on image quality.
The sensor unit is the lens and camera sensor. They're really small. For example, Axis F1005-E literally fits in the palm of your hand. Yet it still can take 1080p Full HD video. And it's been weather-proofed so you can install it outdoors with the main unit safely stowed away inside. If you wanted, for example, to have a camera installed inside the lightbar of an emergency vehicle, you could do so.
The two are connected by a cable, which, depending on what cable you use, can be dozens of feet long. In other words, you can install the two parts of the camera widely separated, which helps for security and for convenience.
You can see why Axis modular cameras are also great choices for mobile surveillance.