The naughty list just got a whole lot harder to avoid…
When Santa's away, the elves will play. The North Pole relies on products like D-Link IP cameras and IP surveillance solutions to keep Santa's workshop safe and secure.
D-Link builds a wide range of IP cameras:
Box cameras
Bullet cameras
Cube cameras
Dome cameras
PTZ cameras
This year, Santa has given us the inside scoop.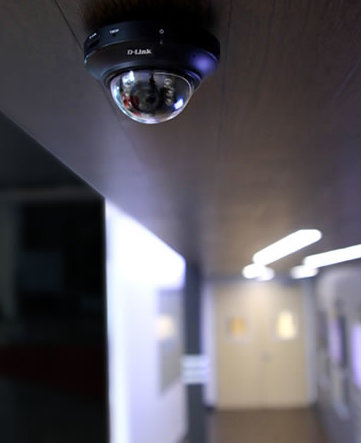 D-Link DCS-7513 IP Camera
A camera like the D-Link DCS-7513 is the perfect fit for dangerously cold environments. It features a built-in heating system to warm internal components and resist freezing temperatures.
Unlike those of us in more mild climates, places like the North Pole experience days of complete darkness. Brief science lesson: The earth is tilted on its axis and the sun cannot reach the poles during certain parts of the year. Infrared LEDs around the lens can illuminate an area of up to 90 feet in front of the D-Link DCS-7513 camera.
The camera is also designed for outdoor use. An IP66-certified housing protects it from blowing snow, wind and melting ice.
More features:
Motorized varifocal lens and optical zoom
Wide dynamic range for better picture development
Full HD 1920x1080 resolution
Multiple simultaneous video streams
Two-way audio supported through I/O connectors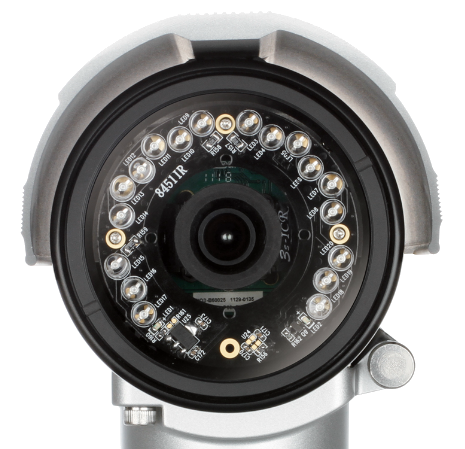 Night Vision & Multi-Streaming
An IP camera with night vision capabilities and multiple video streams (also called multi-streaming) can do the work of several cameras at once.
Night vision gives the camera the ability to watch your premises all 24 hours of the day, from dusk 'til dawn—until dusk again. Infrared LEDs, like the DCS-7513 has, are invisible to the human eye. When turned on, they enable the image sensor to produce crisp black and white images out of complete darkness.
Multi-streaming means that the camera can output several video feeds at once. The more feeds, the greater the number of surveillance possibilities (although that may be dependent on the management software you're using with the camera). For example, set each stream to start recording at a specific resolution, frame rate, zoom factor, event or time of day.
Color Night Vision
Both the D-Link DCS-2136L and D-Link DCS-6315 cameras feature white LEDs. When turned on, the LEDs can illuminate low-light areas with white light for better, clearer, full-color surveillance.
Anyways, back to Santa…
D-Link DCS-2136L IP Camera
Santa and his elves already have enough backbreaking labor to do. They don't have time to run Ethernet cabling to every part of the workshop. The D-Link DCS-2136L camera is wireless thanks to embedded 802.11ac technology. Santa can mount the camera in the farthest corners of his workshop and connect it to his WiFi network.
More features:
Digital PTZ and 10x digital zoom
Wide dynamic range for better contrast ratios
Up to 720p HD resolution
Multi-streaming
Built-in microphone and speaker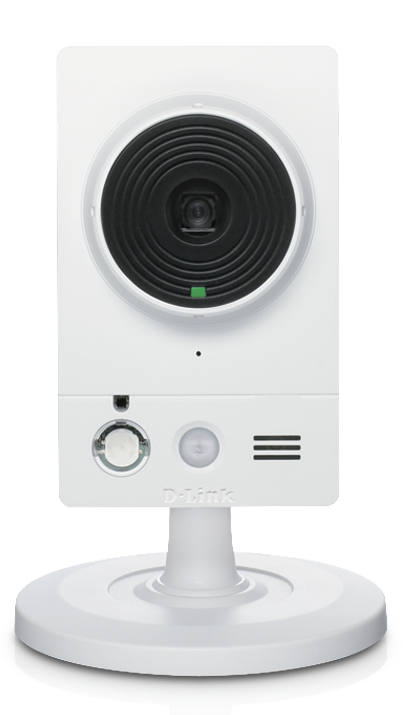 D-Link DCS-2230 IP Camera
A model similar to the DCS-2136L is the D-Link DCS-2230 camera. The camera is also WiFi-enabled for wireless deployment. One major difference is that the camera supports higher quality, 1920x1080 resolution in videos.
Santa's favorite use? Hidden in his office, tucked behind stuffed animals on a shelf. When motion is detected, the camera sends him a notification through the included D-ViewCam management software. He can access the camera from his sleigh, and use the camera's built-in microphone and speaker to spook his intruder.
Recording and Storage
When Santa can't see you (hey, he's a busy guy), he relies on D-Link video storage solutions. Network video recorders and network storage devices give him options like instant playback or storing video for years to come. He'll always know who was on his naughty list and why he put them there because the evidence speaks for itself.
The D-Link DNR-322L network video recorder (pictured to the right) can support nine camera channels simultaneously, 1080p HD recording and up to 8TB of storage space. Use a web browser or the mydlink mobile app to access the recorder, and quickly snag clips or watch your office live.
---
Santa and the North Pole aside, D-Link cameras and surveillance solutions are ideal for businesses anywhere around the world. A variety of models are available, ready to meet your specific security requirements.
Happy Holidays from IP Phone Warehouse!