This week on the IP Phone Warehouse YouTube channel, Dylan is opening up a Yealink SIP-T46U IP Phone.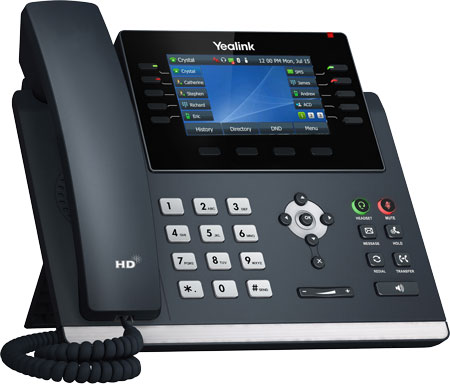 T46U is an open SIP phone that's compatible with numerous VoIP phone systems and cloud phone services, including Zoom, Dialpad, Nextiva, RingCentral, 8x8, and many more.
It has a large color display and 10 multi-purpose feature keys with multi-color LEDs. You can set the keys for speed dial, BLF, intercom, and more. One cool feature is that there are actually three pages of feature keys, giving you a total of 27 feature keys out of the box. (It's not 30 because you use one of them to switch pages.)
The phone has two USB-A ports, which you can use with a bunch of devices, including a USB headset for hands-free communications, a Bluetooth dongle to enable Bluetooth connectivity, a Wi-Fi dongle to enable Wi-Fi connectivity, a USB stick to record calls locally, or a Yealink EXP43 Expansion Module to add more feature keys.
With Optima HD and Acoustic Shield technologies giving the phone exceptional audio quality, it's a truly professional VoIP phone, one that works great in the office. T46U is also a great home office phone.
But we're getting ahead of ourselves. Dylan covers it all in this Yealink T46U Unboxing Video. Watch it today!
Related Blogs