Several companies, including Yealink and Grandstream, use as a selling point the fact that all the models of VoIP phones in a particular series run "unified firmware." But what does that mean and why is it a very important feature?
To answer this question, we're going to give a brief explanation of what firmware is and then go into why series of VoIP Phones with unified firmware are an excellent choice for businesses who need to employ a fleet of phones for different levels of workers. In particular, unified firmware simplifies the upgrade process.
What is firmware for VoIP phones?
Before we answer what "unified" firmware is, let's just briefly cover what firmware means for VoIP phones. Firmware is the software that controls the basic functions of a device. It's stored on non-volatile memory. (This is, by the way, why it's absolutely vital not to disconnect a device from power when its firmware is being upgraded.)
It's very important to keep the firmware of your devices updated. In particular, firmware updates address bugs. They can also make new features available for your phone. For example, Yealink wireless DECT headsets can be used with compatible Yealink IP phones with full call controls and without an EHS cable only if the phone is running firmware v86 or later. Phones that get better with time: it's one reason why VoIP phones are superior to traditional phones.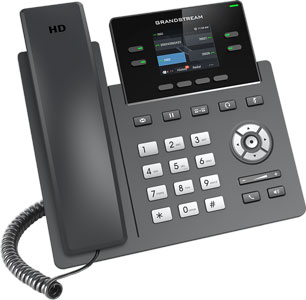 However, it's very important to check that your VoIP phone system or cloud phone service supports the new firmware version. You don't want to upgrade the phones only to find that the firmware doesn't work with your phone system or service. Sometimes, in fact, many service providers might push out the new firmware versions themselves. But always, always check compatibility before upgrading.
With VoIP phones, does the admin need to go phone by phone to upgrade firmware? No. The admin can push updates through the network.
But what if the admin has to deal with a bunch of different models of phones? Does each model of phone have different firmware? This is where unified firmware comes into the picture.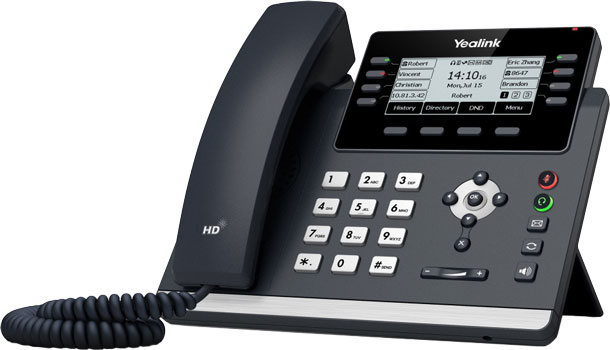 What is unified firmware for VoIP phones?
Now that we know what firmware is, what does "unified firmware" mean? Unified firmware means that all the of the devices in a given series run the exact same firmware. Before, each model of VoIP phone would be running its own firmware version.
In other words, even if your admin has to deal with a bunch of different models of phones, he or she can push the same firmware update to all the phones. This really simplifies the admin's life!
The Yealink T4U Series, which includes popular models like Yealink T43U, is one example of a VoIP phone series that runs unified firmware.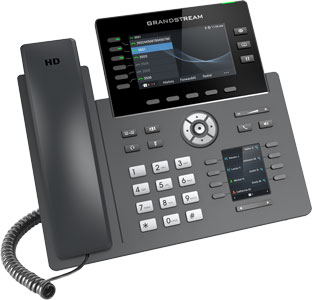 For this blog, however, we're going to focus on the expansive Grandstream GRP2600 Series of Professional Carrier-Grade IP Phones. All the phones in this series, which is twelve models in total as of today, run the same firmware.
The phones range from the entry-level Grandstream GRP2612P, which is an excellent choice for everyday use in the office, to the brand-new Grandstream GRP2650, which has a large color display, 14 line keys, built-in Bluetooth and Wi-Fi, and more. If you'd like to compare all the models in the series, check out our updated Grandstream IP Phones Comparison Chart.
So, if you stick just with the GRP2600 Professional Series, you'll have fitting options for every level of worker, from temp to exec. And all of the phones run the same unified firmware, so when the admin needs to push updates, it's just one firmware version.