Fencing off your video conferences and phone calls with acoustic know-how.
Background distractions ruin any conversation. If you've ever been at a restaurant and your table has been interrupted by the waiters singing "happy birthday," then you know the feeling.
On phone and video conference calls, background distractions can be detrimental to productivity and they are just downright frustrating. That's why Polycom has introduced "Acoustic Fence" technology.
Polycom Acoustic Fence is available to the Group 500 and Group 700 video conferencing systems, VVX phones, and SoundStructure equipment. The technology makes sure that callers only hear you and other participants' voices—not background noises like people in the hallway or nearby coworkers.
Acoustic Fence and the Group series
How does Acoustic Fence work?
Acoustic Fence creates a boundary around your meeting's participants. The boundary is impenetrable by sounds outside of the meeting space. Think of it like drawing a line in the sand that background noises cannot cross.
Both the Polycom Group 500 and the Polycom Group 700 video conferencing systems feature Acoustic Fence. Be aware that neither the Polycom Group 300 nor Polycom Group 310 systems support this technology.
To enable Acoustic Fence, set up one or more microphones for participants to use, and one or more reference microphones. The reference microphones listen to sounds outside of your meeting space and Acoustic Fence cancels them out. As a result, all that your remote video conference participants hear are you and your participants' voices.
Watch this demo of Acoustic Fence from InfoComm 2014:
Squaring off the open office
The open office trend has turned cubicle farms into rows of completely visible desks. Meeting rooms in open offices either lack walls or are only separated from the rest of the workplace by panels of glass.
In an open office environment, video conferences can be quickly flooded by distractions. Acoustic Fence is ideal for Polycom Group 500 or Group 700 video conferencing systems in open meeting spaces, creating an invisible barrier when walls don't exist.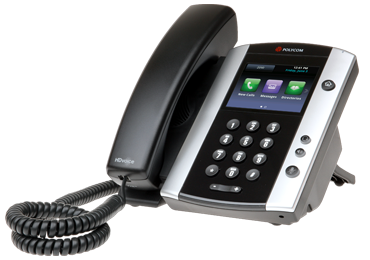 Acoustic Fence and the VVX series
Does my phone have Acoustic Fence?
Polycom released UC Software 5.3 in March 2015. The software improves Polycom VVX phones' interoperability with BroadSoft, GENBAND and Microsoft Lync. It is also the only version of UCS to feature Acoustic Fence.
Only Polycom VVX phones with UCS 5.3 include Acoustic Fence. For complete information about the software and how to install it, please review: "UC Software 5.3 Release Notes [PDF]."
Eliminating background noises
To be sure that your Polycom VVX phone is delivering the best call and audio performance possible, upgrade it to Polycom UC Software 5.3 with Acoustic Fence. The technology brings advanced noise cancellation to your handset or a connected headset, blocking background sounds from entering the microphone and disrupting calls.
Acoustic Fence is essential for receptionists that frequently handle phone calls and in-office visitors simultaneously. Rather than muting the microphone during a live call, the user can simply back away from the phone to have a conversation with someone in-office. Of course, try this out a few times to ensure that the phone's audio is performing optimally.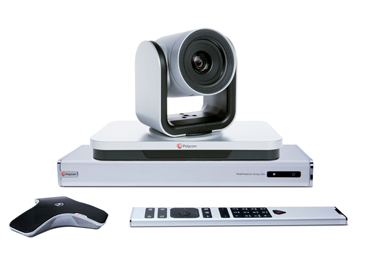 More uses for Acoustic Fence
Acoustic Fence technology is also available for Polycom SoundStructure equipment with UCS 5.3 and Polycom RealPresence Desktop.
---
Polycom distinguishes itself from other video conferencing and VoIP manufacturers by continuing to develop new and innovative technologies like Acoustic Fence. Businesses with Polycom Group series video conferencing systems and Polycom VVX series phones continue to receive a return on investment far into the future.