Let's be honest: you'll need to block phone numbers from calling you. Maybe it's spam calls or a pesky salesperson trying to sell you an extended car warranty. To filter out these distractions from your work-life, you need to blacklist phone numbers.
Yealink MP50 doesn't support blocking or blacklisting of numbers from the phone itself. However, you can block phone numbers within the Microsoft Teams app.
When blacklisting a number in Microsoft Teams, you need an actual phone line associated with your Teams account that allows you to call outside of your organization and receive calls from other external parties. The number you want to block on your Yealink MP50 Microsoft Teams Phone can't be an internal contact: it must be someone from outside of your organization.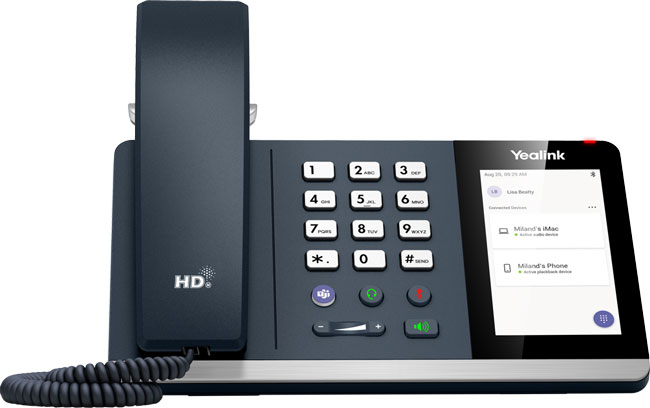 How to Block External Callers in the Microsoft Teams App
Open the desktop Microsoft Teams app
Go to the Calls tab on the left-hand side
Under Calls, open History
Find the phone number(s) you want to block
Under that phone number, click the … (Options) button
From the pop-up menu, select Block
The phone number has now been added to your blacklist.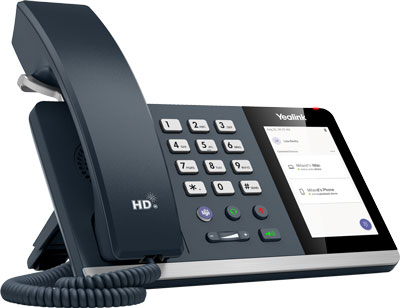 How to Manage Blocked Phone Numbers in the Microsoft Teams App
To manage blocked numbers in Microsoft Teams, open your settings by clicking … (Options) in the top right of the app window, next to your profile icon.
Go to Settings
Select Privacy
Go to Edit blocked contacts
You can now manage your blacklisted contacts.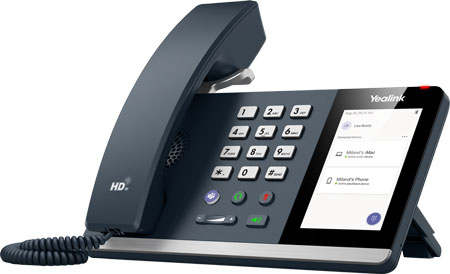 How to Block Calls with No Caller ID in Microsoft Teams
If you want to bock block all inbound calls with no caller ID, follow steps 1 and 2 above. Then check the Block calls with no caller ID button. This will prevent you from receiving any calls that are outside your organization and don't have a caller ID or contact in your Teams app.
These same steps work with any Microsoft Teams phone, not just Yealink MP50. They also work for any headsets used for calling from your Microsoft Teams phone number. With just a few simple steps, you can regulate everyday distractions, helping you stay focused on what really matters.
To learn more about Microsoft Teams phones and features, give us a call at 888.201.9056 to speak to a VoIP phone expert!