With the increasing trend of the office moving into a virtual space, new questions have arisen out of practical need.
Here's an example. Let's say you have to give a presentation from your office in Chicago to a team in in another state or even another country. You have a Yealink MVC500 II Microsoft Teams Video Conferencing System ready to go, but the presentation you want to share is still on your computer. Yealink understands that these processes can be daunting. They've developed the Yealink WPP20 Wireless Presentation Pod as a one-stop solution for it.
Don't let the sleek design of the Yealink WPP20 fool you. It's a powerful little Wi-Fi device that makes connecting a computer to a presentation system wirelessly as simple as can be. Better yet, no extra cables are required so there is no mess or clutter in setting it up. It's almost as easy to use as a USB mouse and can be set up almost as easily.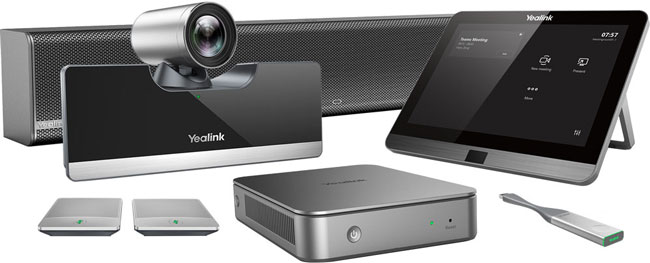 How to Setup Yealink WPP20
To set up the WPP20, follow these three steps:
Step One: Connect the USB dongle to any available USB port on the endpoint.
Step Two: Once the monitor on the endpoint prompts "Wi-Fi profile is already updated" remove the dongle.
Step Three: Connect the WPP20 to any available USB port on your computer. The WPP20 will automatically register to the endpoint and your computer will start the Yealink Wireless Presentation Pod software automatically.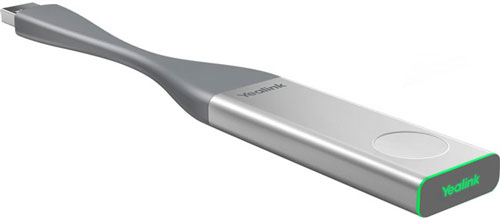 How to Share Content Using Yealink WPP20
Now that WPP20 is setup, it's only another three easy steps to share content with any person or group in the world.
Step One: On the WPP20 press the presentation button.
Step Two: Click Contents Share on the Yealink Wireless Presentation Pod software.
Step Three: Select the file you want to share, and then click Start Share.
It really is just that simple to get going with the WPP20.
This no-frills device makes content sharing from a Mac or PC a snap. It is designed to improve the efficiency of any meeting and content sharing your office or teams need.