Zoom has become one of the most popular communications platforms in the world, and not just for video conferencing, where it's become a common verb: Let's Zoom.
Zoom Phone is a complete hosted VoIP service that provides a cloud-based solution for phone calls and associated applications. As simple to use for telephony as Zoom Meetings is for video conferencing, Zoom Phone is particularly useful for integrating hybrid workers, home office workers and other remote workers into your business phone system.
What VoIP phones work with Zoom Phone? We sell a full range of Zoom Certified VoIP Phones.
On top of those, Zoom Phone is a SIP-based phone service, which means you can use VoIP phones that run the open SIP communications protocol on it. Being a SIP system opens many possibilities for choice, which is particularly important for small businesses for whom price and reliability are paramount.
Want a cost-effective phone to use with Zoom? Check out the Grandstream GRP Series.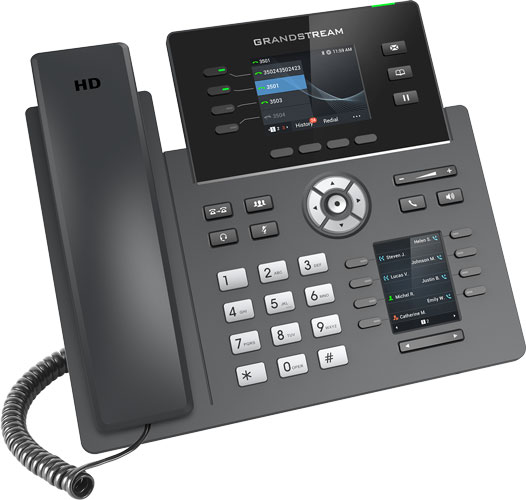 Yes, Grandstream GRP Series IP Phones work with Zoom Phone
Grandstream VoIP Phones balance HD audio quality, rich feature sets and solid build-quality with business-friendly pricing. They put out Zoom Phone compatibility guides for Grandstream GRP260x and GRP261x phones. You'll need to have the firmware updated to at least the following versions:
Grandstream GRP260x: 1.0.3.42
Grandstream GRP261x: 1.0.7.19
That means you'll be able to use phones like Grandstream GRP2602W, which is a Wi-Fi phone at entry level prices. Wi-FI VoIP phones are super-convenient, especially for home office workers who probably don't want to run Ethernet cabling all over their house. A solid, everyday phone, GRP2602W gives you HD audio quality with noise shield technology to reduce background distractions.
Another option would be Grandstream GRP2614. This flagship-level VoIP phone has two displays: a primary display and a secondary display with eight buttons that acts as a built-in expansion module, giving you many more keys for speed dial and other actions. GRP2614 also supports Wi-Fi natively, plus Bluetooth for connecting a wireless headset.
With options like these, why would you use a Grandstream VoIP phone with Zoom Phone?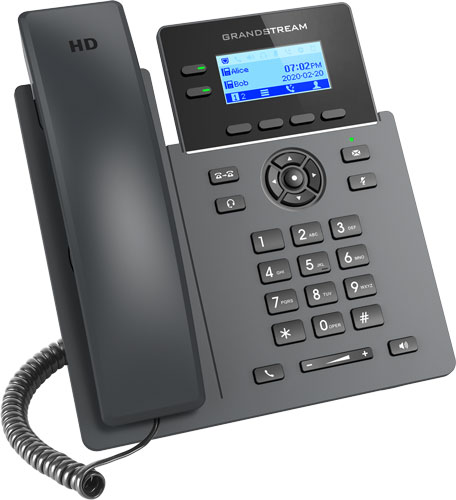 What Zoom Phone features do Grandstream phones support?
Grandstream lists many Zoom Phone features as being supported, including all the basic telephony features like make/receive calls, hold/resume calls, call forwarding, call park/retrieve and so on. You can set speed dial keys, see busy lamp field (BLF) status, have multiple users per device, see your company directory and get your voicemail. For collaboration, they support 3-way local conferencing. For security, you get TLS and STRP encryption as well as the high-end AES-256 encryption.
For full feature lists and information on how to configure the Grandstream phones with Zoom Phone, see these documents:
For the most up-to-date listing of Zoom Phone compatible devices, see " Zoom Phone Certified Hardware" ext. link on the Zoom Support website.
Related Blogs