Bluetooth Headsets are so popular because they're so convenient: familiar, wireless, work with anything. But let's look at that one, "work with anything."
Many, many organizations now use Microsoft Teams daily for their critical business communications, both for internal collaboration and for engaging with clients.
Do Bluetooth headsets work with Microsoft Teams? Yes, many Headsets for Microsoft Teams are Bluetooth headsets. As a technology, what matters for Bluetooth is the device, not the platform, which is why it works with pretty much anything, although for a computer or VoIP phone you might need a Bluetooth dongle.
However, this compatibility only ensures support for basic features. Microsoft Teams is such a rich service that you'll probably want a headset that gives you deeper Teams functionality.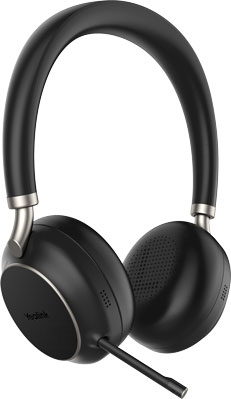 Yealink BH76 Teams Edition is a brand new Microsoft Teams Certified wireless headset that offers that deeper functionality. Sound good? That's just the starting point when it comes to this elite stereo Bluetooth headset for Teams. Want to learn more?
Check out our unboxing video for the new Yealink BH76 Bluetooth Headset for Microsoft Teams with wireless charging stand! In this video, Dylan shows you what you get and takes you through all the amazing features of Yealink BH76 Teams Edition.
Related Blogs