For business telephony, you need to give your employees a secure method to collaborate and customers or clients a simple method to reach you. To control your business communications, you need an IP PBX.
IP PBXs come in two basic varieties: on-premise vs cloud (or hosted). "On-premise" means you own and control your phone system, while "cloud" means you subscribe to a service that operates the phone system. Generally, you will only see IP PBX referring to an on-premise solution.
Next week, we will cover the advantages and disadvantages of on-premise vs cloud phone systems.
In this blog, we're covering the basics of IP PBXs. What is an IP PBX? Why is an IP PBX necessary? Should your business invest in an IP PBX?
An IP PBX might be a physical appliance like Grandstream UCM6302 or Yeastar P550. Alternately, it can be software like the 3CX Phone System.
It might be called an IP Phone System or VoIP Phone System. If it supports the open SIP protocol, which is by far the most popular VoIP protocol, it might be called a SIP Phone System.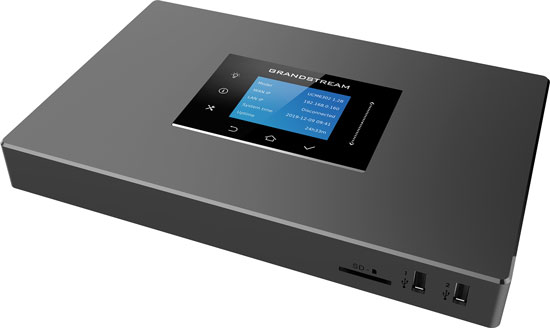 What does "IP PBX" stand for?
Let's unpack the acronym:
IP stands for Internet Protocol and is the same "IP" that you find in IP network, IP phone, IP address, VoIP and so on. IP is the standard communications protocol for the Internet. Think of IP as the basic language of the Internet.
PBX stands for Private Branch eXchange. It refers to the telephone system that an organization like a business would use for internal communications, as compared with the PSTN (Public Switched Telephone Network). We're not going to get into the history and structure of telephone networks here, but the important thing to understand is that when you talk about PBXs, you're talking about private communications networks.
An IP PBX, then, you can think of a private communications network that runs over the Internet.
You'll notice that we say "communications" rather than just "telephone." IP phone systems can handle much more than traditional phone systems — including video conferencing, corporate chat and much more.
An IP PBX can also connect existing analog or digital phones to a SIP trunk or other VoIP system, which helps you to extend the lifetime of your phones.

Why use an IP PBX vs a traditional PBX?
Traditional PBXs use dedicated telephone wires, like the ones you see hanging outside.
For a great many reasons — such as the development of cellular and Internet infrastructure and more demanding applications like video conferencing — telephony has decisively shifted to IP networks. The days of the PSTN as we knew it are all but over. In other words, investing in a PBX today is, to put it mildly, unwise.
There are many other reasons to choose an IP PBX besides technological obsolescence. We will cover a few:
Distributed Offices & Remote Workers
Mobile Devices & BYOD
Unified Communications
Audio Quality
Centralized System Management
Distributed Offices & Remote Workers
One of the primary advantages of an IP PBX is that you can securely integrate distributed offices and remote workers with your business communications. If you have a campus in the suburbs with the marketing team downtown and writers working from home, you can have everyone on the same IP phone system.
One method is to set up a VLAN. VLAN stands for Virtual Local Area Network (LAN). A LAN is an IP network that connects all the computers and other network devices in a limited area, for example, an office.
Do these computers need to actually be in the same physical area? No. You can set up a virtual LAN, which uses computer logic to securely privatize your communications. Think of it as having your own Internet channel. Everyone — no matter where they are or what device they're using — is on the same, secure network, which is impossible with traditional infrastructure.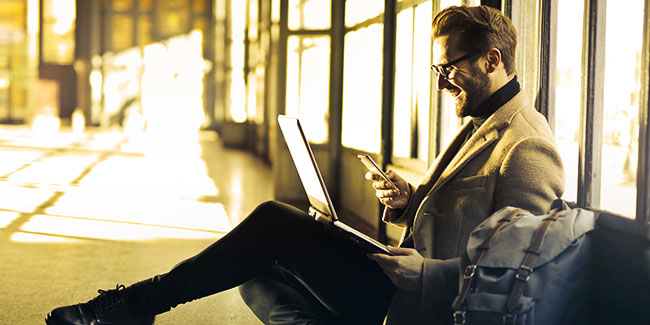 Mobile Devices & BYOD
Today, workers — especially younger workers and executives — expect to use their smartphones and tablets. IP PBXs can bring mobile devices into your business communications system.
BYOD stands for Bring Your Own Device. It means that your workers can choose to use their own smartphones or tablets for business communications. IP PBXs ensure that while using a personal device, you're still maintaining business class performance and security.
Unified Communications
Unified Communications (UC) is a catch-all term for an integrated business collaboration suite. Rather than having a phone system here, a computer system there, a video conferencing system over there — everything separate — UC brings them all together.
A common UC suite might include not only VoIP telephony, but also video conferencing, corporate chat, content sharing, real-time collaborative document editing, virtual whiteboard, presence and more. What applications are available depends on the system, but these are common ones.
In addition, you can integrate other communications and facility management applications using an IP PBX — like paging or access control.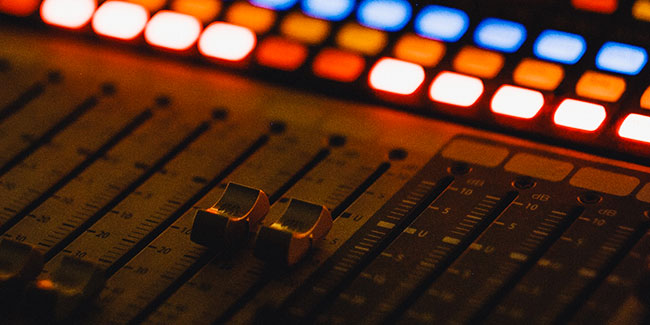 Audio Quality
Phone calls over traditional telephone wires sound tinny, because they reproduce a narrow band of the audio spectrum. VoIP phones are capable of reproducing a much wider band of the spectrum — hence, wideband or even fullband audio.
Audio quality using an IP PBX can be significantly better than with a traditional PBX. Better audio quality is not only pleasant and projects a more professional image, but it improves comprehension, leading to fewer misunderstandings.
Centralized System Management
The final advantage of an IP PBX that we're going to cover here is centralized system management.
An IP PBX is managed via a web browser or software application. The admin can see and manage the entire system, giving them granular control over user security. They get simple to read and export records. Rich system reports streamline troubleshooting.
As your business scales, it's simple to add a user to the system — and much less costly, because you never have to worry about running dedicated telephone wires ever again.
For all these reasons — and many more — IP PBXs are essential.