Companies need to conduct business remotely more than ever with remote workers, international teams or clients, dispersed workforces and so on. Video conferencing offers the most natural distant communications available today.
However, the setup for a video conferencing environment can seem daunting. There are a lot of tings to be considered when setting up a video conferencing system: cables, software, operating system, drivers.
Poly streamlines the video conferencing process with Poly Device Mode.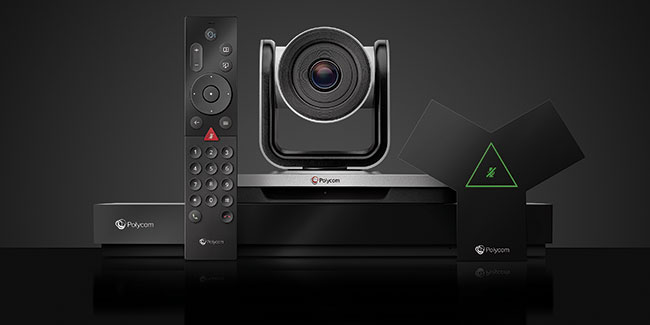 What Is Poly USB Device Mode?
Poly Device Mode (or Poly USB Device Mode) makes your Poly video conferencing device into a USB peripheral for use with an enormous range of communications platforms.
It's a streamlined, flexible alternative that simplifies the setup process compared with Poly Partner Mode. To learn more about Poly Partner Mode, see our blog: "What Is Poly Partner Mode?"
With USB Device Mode, you just connect a compatible Poly video endpoint to a computer that runs the video conferencing application. Instead of using your computer's built-in camera, microphone and speaker — which you know are subpar — you get business-class audio and video quality with professional Poly endpoints.
This works with almost any video conferencing service, including Microsoft Teams, Zoom, Cisco Webex, GoToMeeting and many, many more. Importantly, Device Mode also makes switching between services extremely simple.

What Devices Support Poly Device Mode?
Poly USB Device Mode is currently supported on:
How Do I Setup Poly Device Mode?
It can be set up in just two quick and easy steps:
Step One: Press Device Mode on a connected touchscreen monitor or the Poly TC8 Touch Display. A window will pop up with a helpful text bubble to lead you to the next step.
Step Two: Connect a USB cable from the Poly device to the laptop. If you want to display your computer's screen on the monitor, all you need to do is also connect an HDMI cable (in addition to the USB cable).
That's all there is to it.
Poly USB Device Mode makes the process of setting up a professional video conferencing system as easy as plug and play while delivering the top-quality audio and visual fidelity you expect from Poly.
Related Blogs