Hybrid workers are increasingly common and a necessary component of the workforce today and tomorrow. But they also place new pressures on the workspace.
What is a hybrid worker? A hybrid worker is someone who works sometimes in the office and sometimes away from the office, whether that's at home, in a café or wherever.
The tension between needing professional devices and working in different locations demands new solutions not found in the traditional workspace. For example, it's annoying to move around your VoIP phone.
But what if you can just have one phone in the home office and sign into a second phone in the office when you need it while retaining your extension, contacts and so on? Enter hot desking.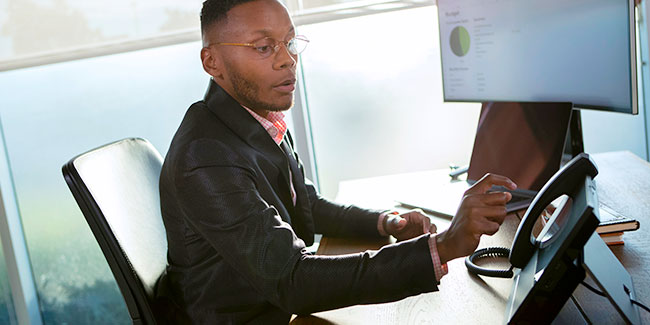 What is hot desking?
"Hot desking" is a strange term. No, it doesn't mean that you cook lunch in your cubicle.
Hot desking refers to the practice of having a device like a computer or VoIP phone that isn't used by one person only. Multiple people can sign in and out of the device with their profile and settings being accessed by signing in. It's not just a public, common area device: it's a device that lets the system dynamically map different profiles to it based on who signs in.
Importantly, the VoIP phone system will map your call extension or phone number to the phone where you're signed in.
In other words, hot desking means someone can share a phone while retaining all the benefits of having a phone of their own.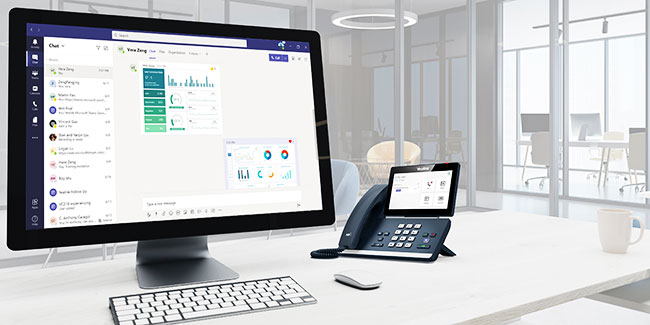 Why is hot desking important for hybrid workers?
A large percentage of the workforce prefers to have a dedicated desk phone rather than rely on a softphone. They're familiar and easy to use. They don't make you cycle through windows on your laptop to find the softphone app.
Hot desking allows a hybrid worker to have a professional phone with their contacts, calendar and even customized UI at hand — no matter what physical phone they're actually using. Most importantly, their extension follows them.
You could even say that embracing hot desking is a competitive advantage as more and more people want a hybrid workspace that works around their lifestyle and improves public health.
Support for hot desking is widespread among VoIP phone systems and cloud phone services. Here are some examples.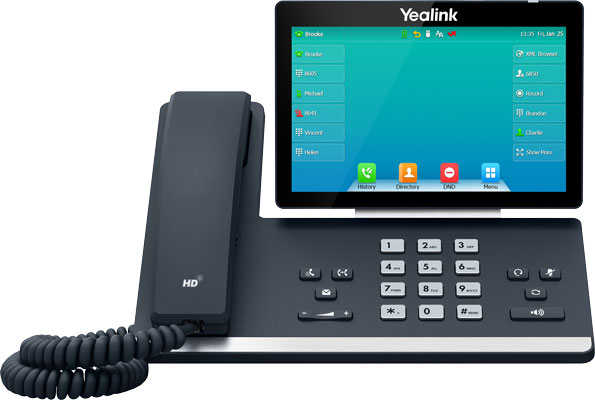 Does Zoom support hot desking?
Yes, Zoom supports hot desking with phones. When you setup hot desking on a Zoom phone like Yealink T57W, a user will be able to tap Guest or dial *91 on the phone. They then enter their extension number and voicemail PIN on the phone. The phone will reboot with their profile. They can then access all their Zoom Phone information, including phone number, voicemail and so on.
To log out, all you do is tap Sign Out or dial *92. To improve security, the administrator can set time limits for phones, so a session will time out after a specified period of time.
When someone is not signed in, the phone can be set to be either a common area phone or be assigned to a particular profile as a default.
For full instructions on how to enable hot desking on Zoom Certified phones, follow this link to the Zoom Support page, " Using hot desking for phones" (external link).
For an up-to-date list of Zoom compatible phones that support hot desking, see the list on the Zoom Support page, " Supported desk phone features: hot desking" (external link).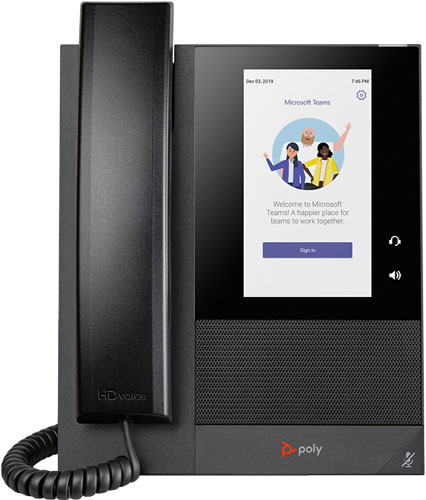 Does Microsoft Teams support hot desking?
Yes, Microsoft Teams supports hot desking.
With Microsoft Teams, you can think of hot desking as a temporary login, whether that's on a user's phone or a common area phone. You can find Hot Desk as an option under the profile menu. When you sign in under Hot Desk, you'll get all your contacts, meetings, call log, preferences and so on. When you're done, all you need to do is sign out.
This makes options like Poly CCX 400 Teams Edition highly versatile. Not only does this phone with a smartphone-like display support provide the legendary Poly audio quality, but you can use it as a hot desk phone for hybrid workers.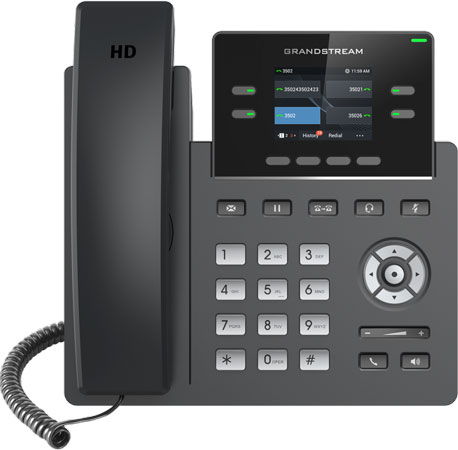 Do SIP phone systems support hot desking?
Many SIP phone systems and cloud phone services support hot desking. However, you'll have to check each system to guarantee support.
For example, many small businesses use Grandstream on-premise IP PBXs like Grandstream UCM6304 IP PBX. This powerful unified communications solution gives you control over calls, video conferencing and more. One of the numerous features that the SMB VoIP phone system supports is hot desking.
In the admin portal, go to an extension. Under the Features tab, you can enable Hot-Desking Mode per extension.
So when its Wednesday and a remote worker is coming into the office for the day, they can go up to the Grandstream GRP2612P IP Phone at the shared work desk your business has setup, sign in and all their settings and contacts will be transferred over.
Related Blogs