No, a desk phone is not required to make or receive calls using Microsoft Teams. Although there are a number of phones for Microsoft Teams from brands like Yealink and Poly, if you prefer a traditional calling experience.
Making a Microsoft Teams Call Without a Desk Phone
Now, you may be wondering: If a phone is not required to make and receive calls using Teams, how do you call someone?
If you are using MS Teams as a collaboration tool to communicate with other people like work colleagues, the Teams app installed on your PC allows you to simply click on a contact you want to call without the need to dial a phone number or extension.
If you have Microsoft Teams Phone System with Calling Plan, you will receive a phone number that people can call you at, and also have the ability to make calls to traditional phone numbers like 888-201-9056 (which happens to be our phone number) using the dial pad in the Teams app.
What happens if you want to use a headset with Teams but don't want to use the computer app to dial phone numbers?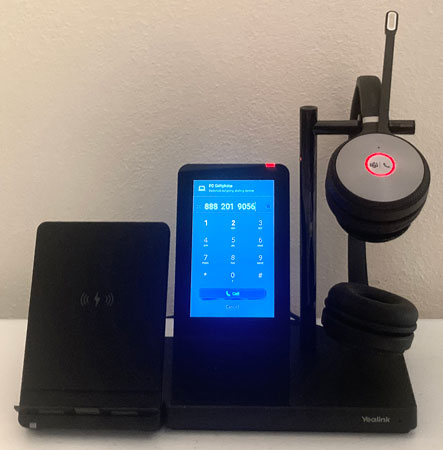 You're in luck. Yealink has thought of you and addressed this need with their WH66 Teams Headset, which not only has a slick touchscreen making the device incredibly user friendly, but it also has a dial pad that works with Teams (and other softphones) so you can dial phone numbers using the WH66.
Related Blogs