As part of their strategy of providing solutions for every business situation, Yealink works with Microsoft and Zoom to provide certified video conferencing systems for rooms of all sizes, from huddle rooms to extra-large board rooms.
They label these systems "MVC" and "ZVC". What's the difference?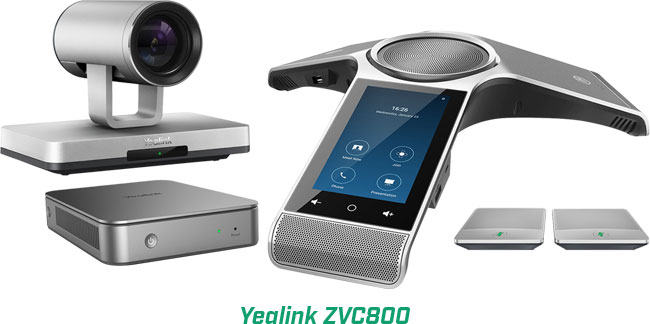 Yealink MVC vs Yealink ZVC
The basic difference is the platform that each is compatible with: MVC stands for "Microsoft Video Conferencing" and ZVC stands for "Zoom Video Conferencing." Each MVC or ZVC video conferencing kit contains devices that are chosen for specific business scenarios.
Yealink MVC Microsoft Teams Rooms Systems
Let's look at some of the Yealink MVC kits.
Yealink MVC640 comes with a 4K Ultra HD PTZ camera, professional speakerphone, touch display that shows the familiar Teams UI and mini-PC with the Teams software preloaded. Each item works perfectly in a middle-sized conference room.
For their Microsoft Teams Rooms System range, Yealink offers everything from compact video bars with touch displays like Yealink A20 to complete packages for extra-large rooms with multiple cameras, wireless content sharing devices and more like Yealink MVC940.
If any of these devices that we're listing are unfamiliar, check out our clear, detailed Video Conferencing Buyer's Guide.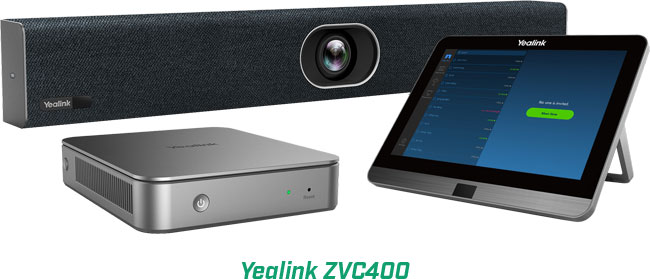 Yealink ZVC Zoom Rooms Systems
Yealink ZVC kits are similar to their Microsoft counterparts.
For example, Yealink ZVC400 has a professional video bar with touch display and mini-PC with the Zoom Rooms application already there. The touch display lets you manage the Zoom video call easily, providing a native Zoom experience with the same user interface you know from using Zoom on other devices. The video bar integrates camera, microphone and speaker in one device. The whole package, then, is simple to setup, perfect for small rooms.
Wondering what a video bar is? Check out our expert Video Bars Buyer's Guide.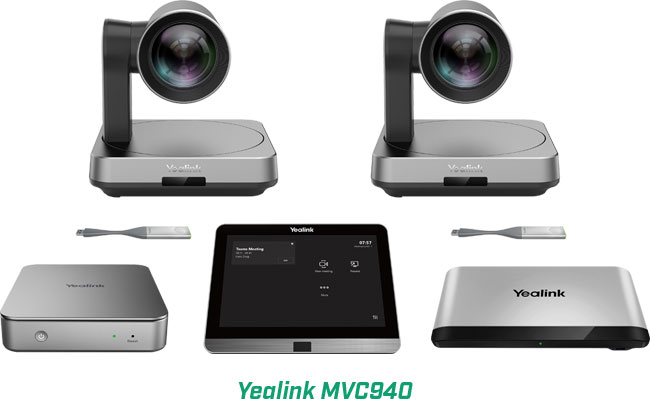 What are the advantages of MVC and ZVC kits?
Why should you buy a MVC or ZVC kit? The answer is simple: simplicity.
Yealink MVC Microsoft Teams Rooms Systems provide all-in-one video conferencing kits for every size of conference room. Yealink ZVC Zoom Rooms Systems do the same for Zoom video calls.
With both, you know you're getting professional equipment that works together perfectly, that's easy to setup and ready to go out of the box. They're Microsoft Teams Certified and Zoom Certified: you get a native experience. And you don't need to worry about which camera goes with which microphone goes with which touch controller. Just choose the kit that fits the size of room you want to use it in.
In summary, remember this:
MVC means Microsoft Teams
ZVC means Zoom Rooms
Both mean certified video conferencing solutions for you
Related Blogs